On Friday, 4 June 2004, Cabinet launched its "Futures" issue at White Box, 525 West 26th St., New York.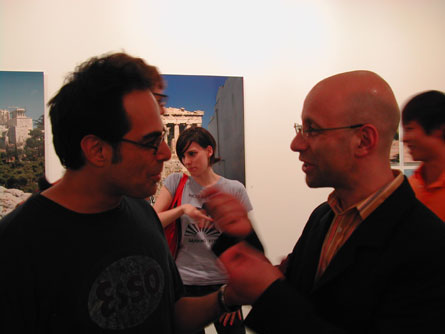 Daniel Rosenberg (right), professor at the University of Oregon and guest editor of the themed section of issue 13, chatting with Sina Najafi (Editor-in-chief).

In addition to the usual people, magazines, and drinks, there was an opportunity to make a canny investment for the future.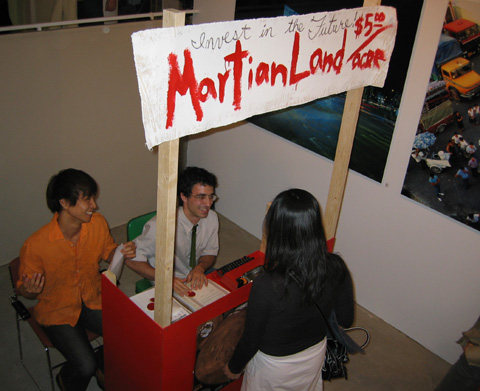 A stand where an opportunity to invest in Martian land is offered.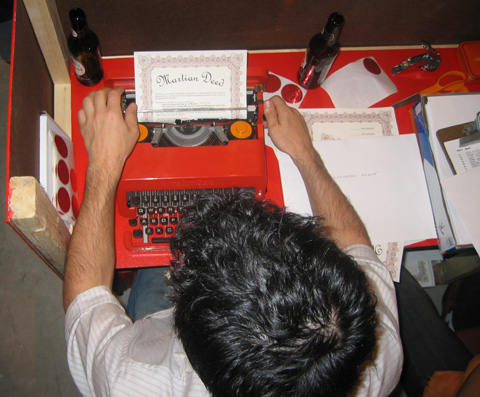 Tal Schori prepares a Martian Deed.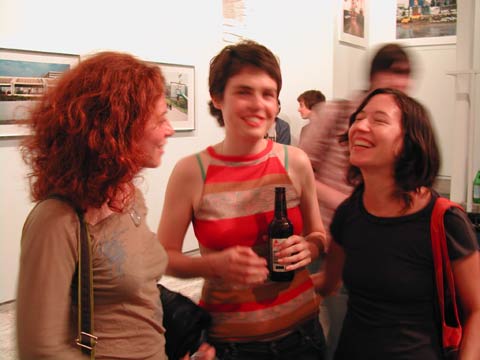 Guests, ummm, having a good time.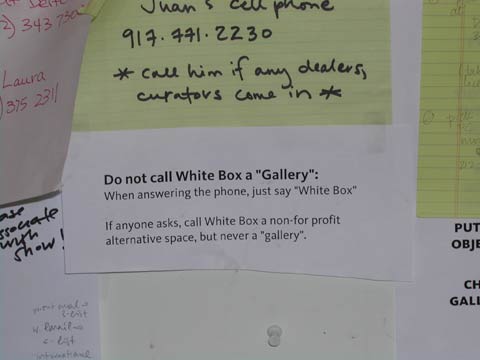 The branding struggles of a non-profit art presenting organization.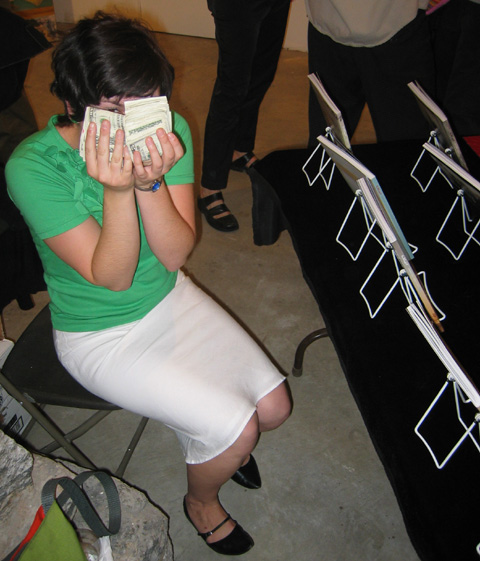 Hannah Kasper (Editorial Assistant) and some filthy lucre.
Cabinet is published by Immaterial Incorporated, a non-profit 501(c)(3) organization. Cabinet receives generous support from the Lambent Foundation, the Orphiflamme Foundation, the Andy Warhol Foundation for the Visual Arts, the Opaline Fund, the New York City Department of Cultural Affairs, the Danielson Foundation, the Katchadourian Family Foundation, The Edward C. Wilson and Hesu Coue Wilson Family Fund, and many individuals. All our events are free, the entire content of our many sold-out issues are on our site for free, and we offer our magazine and books at prices that are considerably below cost. Please consider supporting our work by making a tax-deductible donation by visiting
here
. Thank you for your consideration.