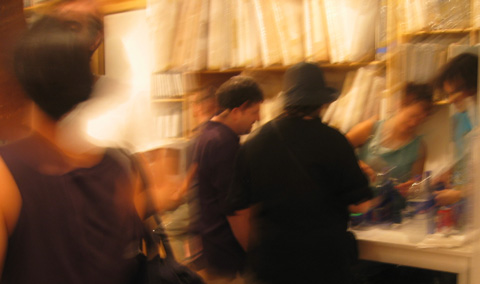 On Thursday, 5 August 2004, Cabinet celebrated the launch of its "Doubles" issue produced in conjunction with Kabinet magazine, St. Petersburg, which was held at the Pierogi Gallery, 177 N. 9th St., Williamsburg, Brooklyn.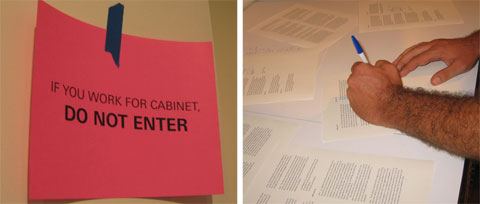 On view was an artwork commissioned by Cabinet which its editors are legally forbidden from seeing.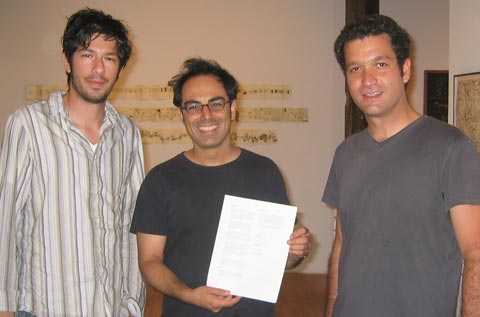 Artist, patron and producer shown with signed contract. From left: Mario Garcia Torres (Artist), Sina Najafi (Patron / Editor-in-chief), and Luis Miguel Suro (Producer)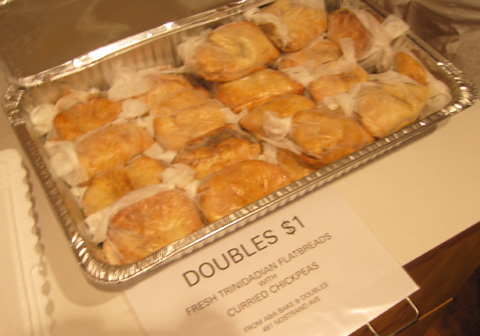 Also available were the delicious Trinidadian snack known as Doubles from A&A Bake & Doubles at 481 Nostrand Ave, Brooklyn.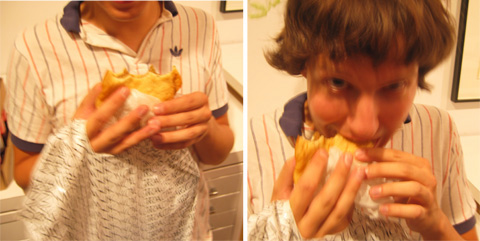 Dude eats a double.
Cabinet is a non-profit organization supported by the Lambent Foundation, the Orphiflamme Foundation, the New York Council on the Arts, the NYC Department of Cultural Affairs, the National Endowment for the Arts, the Andy Warhol Foundation for the Visual Arts, the Katchadourian Family Foundation, Goldman Sachs Gives, the Danielson Foundation, and many generous individuals. Please consider making a tax-deductible donation by visiting
here
.