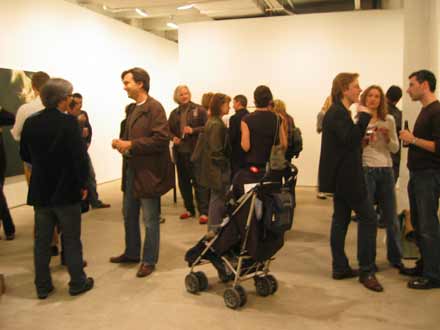 On Saturday, 30 October 2004, Cabinet celebrated the launch of issue 15, dedicated to "The Average." The party took place at Cohan and Leslie Gallery, 139 Tenth Avenue here in New York City.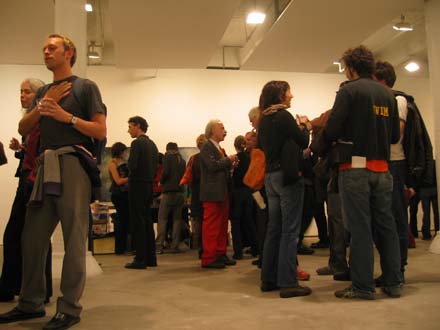 There is no dress code for Cabinet parties! Revelers were not forced to take loyalty oaths, but rather chose to.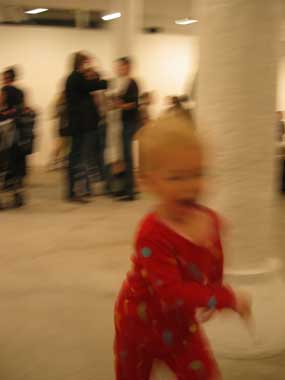 Our readership is diverse!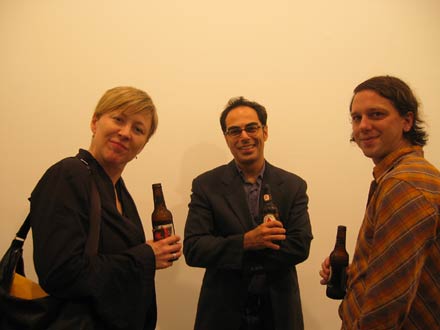 Beer bottle-based triptych.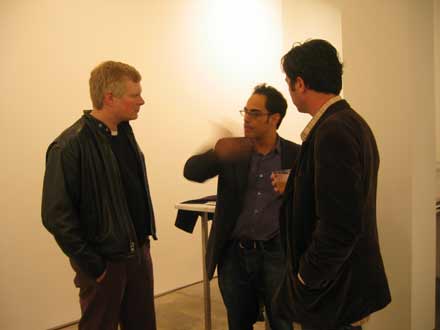 Editor-in-chief Sina Najafi's special dialectical handjive.

Cabinet is published by Immaterial Incorporated, a non-profit 501(c)(3) organization. Cabinet receives generous support from the Lambent Foundation, the Orphiflamme Foundation, the Andy Warhol Foundation for the Visual Arts, the Opaline Fund, the New York City Department of Cultural Affairs, the Danielson Foundation, the Katchadourian Family Foundation, The Edward C. Wilson and Hesu Coue Wilson Family Fund, and many individuals. All our events are free, the entire content of our many sold-out issues are on our site for free, and we offer our magazine and books at prices that are considerably below cost. Please consider supporting our work by making a tax-deductible donation by visiting
here
. Thank you for your consideration.