During his life, Rembrandt made a number of paintings and etchings of beggars, finally producing a portrait of himself as a beggar in 1630. For his Beggars project, Vik Muniz has reproduced two of these Rembrandt etchings using pins, nails, and paper clips.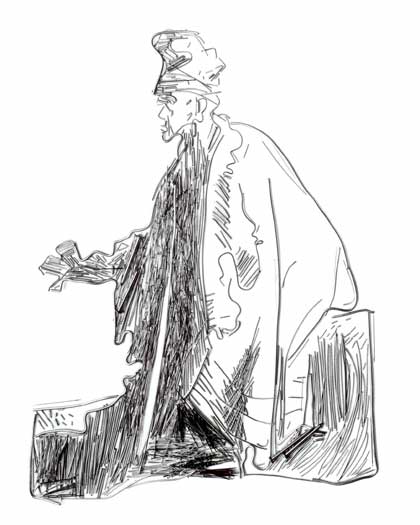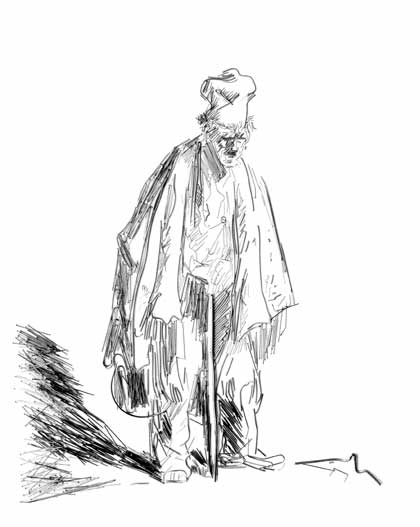 Vik Muniz is a Brazilian artist based in New York. Muniz's work has been exhibited internationally. He is also a professor at Bard College.
Cabinet is published by Immaterial Incorporated, a non-profit 501(c)(3) organization. Cabinet receives generous support from the Lambent Foundation, the Orphiflamme Foundation, the Andy Warhol Foundation for the Visual Arts, the Opaline Fund, the New York City Department of Cultural Affairs, the Danielson Foundation, the Katchadourian Family Foundation, The Edward C. Wilson and Hesu Coue Wilson Family Fund, and many individuals. All our events are free, the entire content of our many sold-out issues are on our site for free, and we offer our magazine and books at prices that are considerably below cost. Please consider supporting our work by making a tax-deductible donation by visiting
here
. Thank you for your consideration.