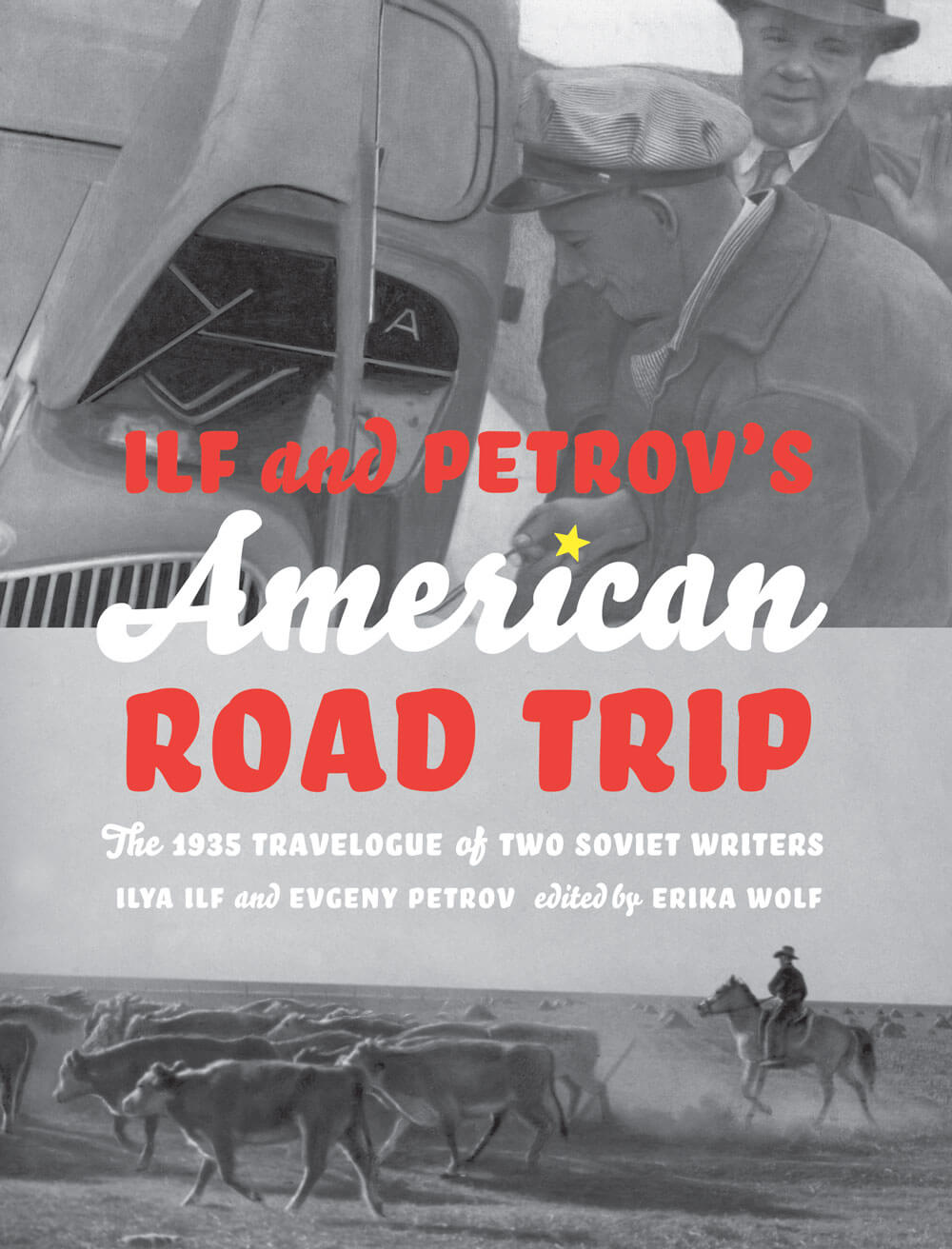 Sold Out!
Ilf and Petrov's American Road Trip by Ilya Ilf and Evgeny Petrov
Edited by Erika Wolf
Hardcover, 158 pages, 6.75 (w) × 8.75 (h) inches
Black-and-white illustrations
Cabinet Books & Princeton Architectural Press, 2007
Support independent publishing: $20 directly from us; $13 for subscribers
In 1935, well into the era of Soviet Communism, satirical writers Ilya Ilf and Evgeny Petrov visited the United States as special correspondents for Pravda. Over the course of two months, they drove cross-country and back, recording their impressions of American life in text and photographs. This is the first English translation of their extraordinary travelogue, originally published in eleven installments in the popular Soviet magazine Ogonek.