Presentation and One-Day Exhibition /
"Cuban Finotype and Its Materiality," with María A. Cabrera Arús, Jacqueline Loss, and Jairo Alfonso
Date: Wednesday, 21 October 2015, 7–9 pm; exhibition on view from 2 pm
Location: Cabinet, 300 Nevins Street, Brooklyn (map and directions here)
FREE. No RSVP necessary
Listen to an audio recording of this program, or download
here
.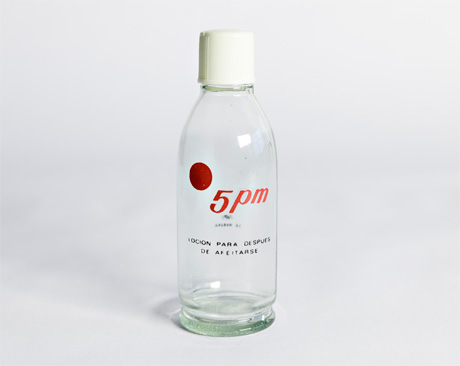 What does it take to be fino? Is it only refinement and elegance? How do Cubans imagine it? Are these notions included in their aesthetic aspirations and everyday practices? Were these sensibilities ever part of post-revolutionary Cuba? How might they also reflect moral and spiritual states, historical and political legacies, and changing international solidarities? What might they turn into in the so-called new Cuba?
Cultural critic Jacqueline Loss and sociologist María A. Cabrera Arús will discuss the notion of fino that circulates both in Cuba and its diaspora, and the material culture that has shaped it. Loss will present a trailer for the documentary that she and Juan Carlos Alom are making entitled Finotype, along with a related digital project that she is currently working on, while Cabrera Arús will talk about her project "Cuba Material," an archive of the material culture of Cuban socialism between the years 1959 and 1989.
Their presentation will be accompanied by a one-day exhibition of objects—drawn from Cabrera Arús's archive—that arguably gave shape to some of the notions of fino tackled in Loss and Alom's documentary, along with artworks by Jairo Alfonso that engage with Cuban material culture. The exhibition will be on view from 2 pm on the day of the panel.
---
About the Participants
Jairo Alfonso, graduate of Havana's Higher Institute of Art, has worked with different media, but his latest work is based on drawing and video, which he uses to explore contemporary material culture from an "archeological" point of view. Alfonso has had more than ten solo exhibitions and participated in some sixty group shows, including, most recently "Flow: Economies of the Look and Creativity in Contemporary Art from the Caribbean," (IDB Cultural Center, Washington DC, 2014) and "Cuban America: An Empire State of Mind" (Lehmann College Art Gallery, New York, 2014). His work is included in the collections of the Museum of Latin American Art, Los Angeles, and the Havana Galerie, Zurich, among others.
María A. Cabrera Arús is a PhD candidate in Sociology at the New School for Social Research. Cabrera Arús's academic work focuses on the relationship between material culture and politics, currently exploring the connections between fashion design and the political discourses and practices of domination in socialist Cuba. She is also a collector of Cuban material culture from the Cold War era, and co-editor of the "Souvenirs" column of the journal Cuba Counterpoints.
Jacqueline Loss is professor of Spanish and comparative literary and cultural studies at the University of Connecticut. She is the author of Dreaming in Russian: The Cuban Soviet Imaginary (University of Texas Press, 2013) and Cosmopolitanisms and Latin America: Against the Destiny of Place (Palgrave, 2005), and co-editor, with José Manuel Prieto, of Caviar with Rum: Cuba-USSR and the Post-Soviet Experience (Palgrave, 2012) and, with Esther Whitfield, of New Short Fiction from Cuba (Northwestern University Press, 2007). In addition to working on the Finotype project, she also edits the translation section of the journal Cuba Counterpoints.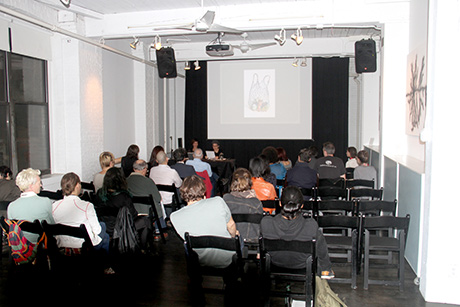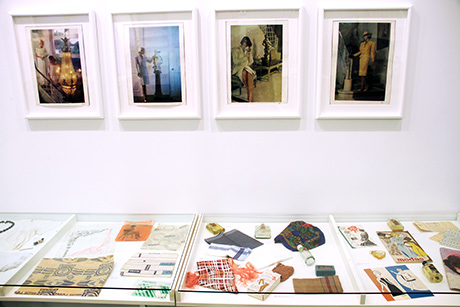 Beer for this event has been lovingly provided by Brooklyn Brewery.
Refreshments courtesy of Sprizz-O.