Panel /
"The Art of Hypochondria," with D. Graham Burnett, Brian Dillon, and Marina van Zuylen
Date: Tuesday, 9 February 2010, 7–9 pm
Location: The Kitchen, 512 West 19th Street, New York
FREE. No RSVP necessary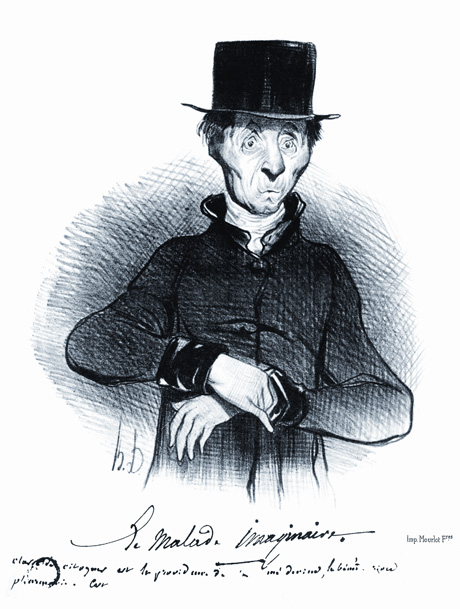 Hypochondria is an ancient name for a malady that is always fretfully new: the fear of disease and the experience of one's body as alien and unpredictable. In his new book The Hypochondriacs: Nine Tormented Lives (Faber & Faber), Brian Dillon, Cabinet's UK editor, explores the lives of nine eminent malingerers—including Darwin, Proust, and Warhol—and the fear of illness that drove them to withdraw from the world. Science historian D. Graham Burnett (Princeton University) and literary historian Marina van Zuylen (Bard College) will join Dillon in a discussion of this most elusive of conditions. The evening will end with a Q&A with the audience.
---
About the Participants
D. Graham Burnett is an editor at Cabinet and professor of history at Princeton University, where he is a member of the Program in History of Science. He is the author of four books, most recently Trying Leviathan (Princeton University Press, 2007), which won the 2007 New York City Book Award. Currently a fellow at the Italian Academy, Columbia University, he is writing about aesthetics.
Brian Dillon is the author of The Hypochondriacs: Nine Tormented Lives (Faber & Faber, 2010) and In the Dark Room (Penguin, 2005). He is UK editor of Cabinet, and his writing has appeared in (among other publications) the Guardian, the London Review of Books, the Times Literary Supplement, frieze, Artforum, Art Review, and the Wire. He is AHRC Research Fellow in the Creative and Performing Arts at the University of Kent, where he is working on a project about modern ruins. His novella, Sanctuary, will be published by Sternberg Press later in 2010.
Marina van Zuylen is professor of French and comparative literature at Bard College. She is the author of two books—Monomania: The Flight from Everyday Life in Literature and Art (Cornell University Press, 2005) and Difficulty as an Aesthetic Principle (G. Narr, 1994). She has published articles on aesthetics, literature, medicine, and philosophy, and is currently writing a book about the relationship between conversation, idleness, and the work ethic in the Franco-American imagination. She has taught at Harvard, Columbia, Princeton, and the University of Paris VII.