Panel /
"Arboreal Habits," with Laura Auricchio, Giulia Pacini, Joel Smith, and Paula Stuttman
Date: Wednesday, 15 May 2013, 7–9 pm
Location: Cabinet, 300 Nevins Street, Brooklyn (map and directions here)
FREE. No RSVP necessary
Organized by Laura Auricchio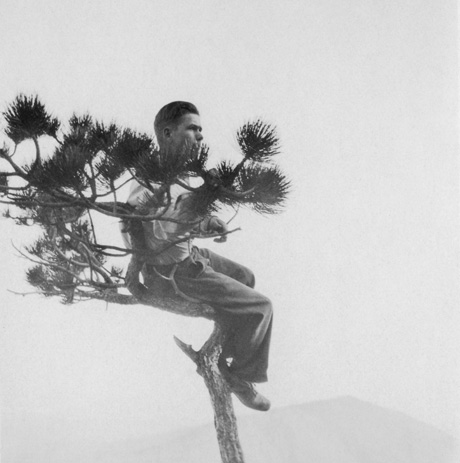 Please join us for a panel examining the history of our complex and contradictory relationship with trees—venerated in myth and poetry and crucial to the earth's ecological balance, they are also exploited as the raw material of a global economy that unceremoniously transforms them into a mere commodity. Laura Auricchio, organizer of this event, will begin the evening with a short introduction to the nascent field of tree studies. Joel Smith will ask why, when handheld cameras were mass-marketed in the late nineteenth century, people started climbing trees to be photographed, and why they then suddenly stopped. Giulia Pacin will explore the idea of "arboreal habits" and the value of trees in eighteenth-century French literary representations of "homeland." And Paula Stuttman will focus on Lee Mingwei's The Bodhi Tree Project via a participatory presentation based on the game of 20 Questions.
---
About the Participants
Laura Auricchio is Associate Professor of Art History at Parsons The New School of Design, and Chair of Humanities at the New School for Public Engagement, a newly formed division of the university. A specialist in visual and material culture in the Age of Revolution, she is co-editor of Invaluable Trees: Cultures of Nature, 1660–1830 (Voltaire Foundation, 2012). Her next book, The Marquis—on the Marquis de Lafayette, French hero of the American Revolution—is forthcoming from Alfred A. Knopf.
Giulia Pacini teaches French literary and cultural studies at the College of William & Mary. Her current research focuses on the symbolic and material significance of trees in early modern France. She is the coeditor of Invaluable Trees: Cultures of Nature, 1660–1830 (Voltaire Foundation, 2012).
Joel Smith is Richard L. Menschel Curator of Photography at the Morgan Library & Museum. His publications include Saul Steinberg: Illuminations (Yale University Press, 2006) and The Life and Death of Buildings: On Photography and Time (Yale University Press, 2011).
Paula Stuttman is a visual artist and a part-time assistant professor of art history at the New School for Public Engagement. She is an educator in multiple programs at the Museum of Modern Art, the Solomon R. Guggenheim Museum, and the Jewish Museum.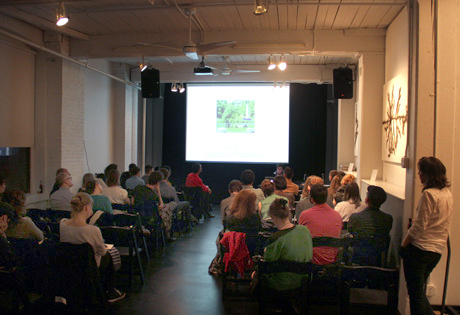 Beer for this event has been lovingly provided by Brooklyn Brewery.