Screening and Performance /
"Nelson Manobar," with Jimbo Blachly and Lytle Shaw, editors of the Chadwick Family Papers
Date: Thursday, 19 May 2011, 7–9 pm
Location: Cabinet, 300 Nevins Street, Brooklyn (map and directions here)
FREE. No RSVP necessary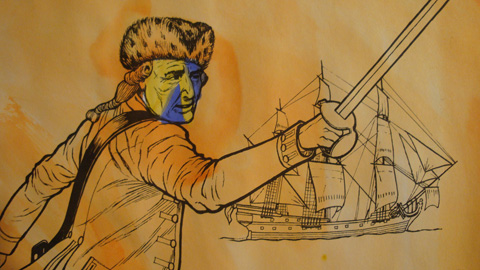 Please join Jimbo Blachly and Lytle Shaw, editors of the Chadwick Family Papers, for the land launch of the Nelson Manobar. The Chadwicks' recently restored occupiable model of Admiral Nelson's HMS Victory has never before been exhibited publicly in the United States.
The event features:
Nautical electronica
Drinks from the hull of the Manobar
Rare recordings of Chadwick Dalton's legendary sea chanty collection
This one-night event at Cabinet offers a preview of the Nelson Manobar before its installation as the centerpiece of "Furling the Spanker: Masterworks from the Chadwicks' Nautical Collections," which opens 16 June at Winkleman Gallery.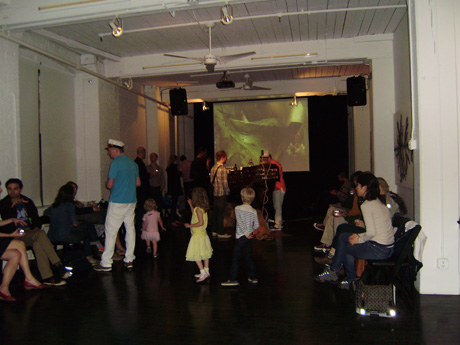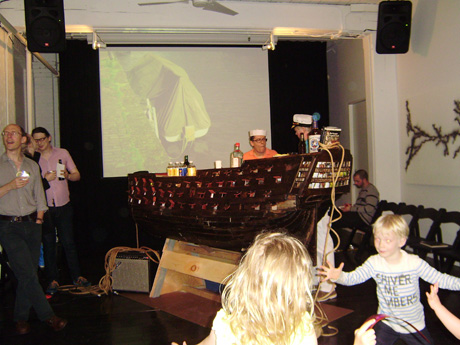 This event has been made possible by a generous grant from the New York State Council on the Arts. Beer for this event has been lovingly provided by Brooklyn Brewery.