Screening and Discussion / "The Century of the Self"
Date: Friday, 10 December 2010, 8 pm
Location: The New School Theresa Lang Community and Student Center, Arnhold Hall, 2nd Floor, 55 W 13th St, New York
FREE. No RSVP necessary
A co-presentation with the National Psychological Association for Psychoanalysis & the New School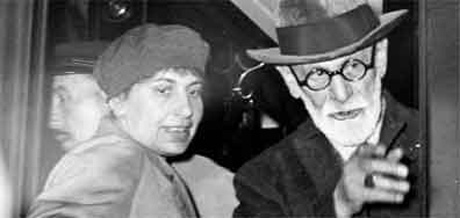 The National Psychological Association for Psychoanalysis, in collaboration with Cabinet and the New School, presents The Century of the Self, a BBC documentary on the intertwined histories of Sigmund Freud, modern consumerism, and representative democracy. At its heart is the idea that public relations and politicians have used Freud's theories to engineer a society of consent.
"There Is a Policeman Inside All Our Heads: He Must Be Destroyed" and "Eight People Sipping Wine in Kettering," parts three and four, will screen on December 10 with an introduction by George Prochnik, author of Putnam Camp: Sigmund Freud, James Jackson Putnam, and the Purpose of American Psychology (2006) and In Pursuit of Silence: Listening for Meaning in a World of Noise (2010). It will be followed by an open discussion with psychoanalyst Martin Bergmann, who helped develop the documentary.
Please note: "Happiness Machine" and "The Engineering of Consent," parts one and two, will screen on Friday, November 12, at 8 pm, with an introduction by Jane Kupersmidt, training and supervising analyst and faculty at the National Psychological Association for Psychoanaylsis and member of the Freudian Society.
To see The Century of the Self online, go here. [link defunct—Eds.]
This program is made possible with public funds from the New York State Council on the Arts.