Panel /
"Life between Borders," with Melissa Chiu, Sebastien Sanz de Santamaria, Niels van Tomme, Steven Rand, and Heather Felty
Date: Saturday, 12 April 2014, 4–6 pm
Location: Cabinet, 300 Nevins Street, Brooklyn (map and directions here)
FREE. No RSVP necessary
Organized by apexart
Listen to an audio recording of this program, or download
here
.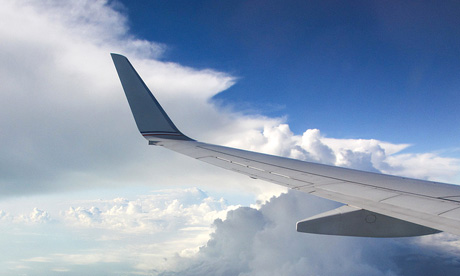 Please join us for a panel organized by apexart to celebrate the publication of its latest book Life between Borders: The Nomadic Life of Curators and Artists.
Arts professionals and artists have become increasingly peripatetic, moving so readily and freely around the world that it has become normal practice to travel to new countries for a temporary opportunity. In what ways are identity, and satisfaction, increasingly bound up with these new forms of mobility? And what are the consequences of such frequent travel and relocation for their sense of cultural identity? Addressing these issues, the panel will feature Melissa Chiu, director of the Asia Society Museum, Sebastien Sanz de Santamaria, co-founder of Residency Unlimited, and Niels Van Tomme, curator and writer, and will be moderated by Steven Rand and Heather Felty, apexart's executive director and media director, respectively.
For more information on the book—which offers ten new essays on nomadism by Melissa Chiu, Gitanjali Dang, Jimmie Durham, Mahita El Bacha Urieta, Mekbib Gemeda, Pascal Gielen, Lamia Joriege, Sebastien Sanz de Santamaria, Niels Van Tomme, and Yannis Ziogas—visit apexart.org.
---
About apexart
A non-profit arts organization in Lower Manhattan, apexart was conceived to offer opportunities to independent curators and emerging and established artists, as well as to challenge ideas about art, its practice and curation. This mission is realized through exhibitions, an international residency, a book publishing initiative, and public programs and events. Previous apexart publications include Playing by the Rules: Alternative Thinking/Alternative Spaces (2010); Cautionary Tales: Critical Curating (2007); and On Cultural Influence (2006). The organization's next book will address residency programs.
Beer for this event has been lovingly provided by Brooklyn Brewery.