Bunk Bed Conversation /
"The Dream of Reason," with D. Graham Burnett & Jeff Dolven
Date: Thursday, 3 March 2011, 7:30–8:30 pm
Location: Exploratorium, McBean Theater, 3601 Lyon Street, San Francisco
Admission $15. Tickets only available at the door (limited seats; showing up early is recommended)
For its first-ever program in San Francisco, Cabinet is pleased to present a "bunk bed conversation" at the Exploratorium as part of the museum's "After Dark" program.
A regular series initiated by Cabinet, the bunk bed conversations are a form of intellectual theater that explores the public potential of this most private, archaic, and companionable of American scenes. For this installment, pyjama-clad writers D. Graham Burnett and Jeff Dolven will be perched on the top and bottom bunks, respectively, to consider the relationship between sleep, knowledge, and art.
For a long time, we used to go to bed early. On March third, won't you stay up and talk with us?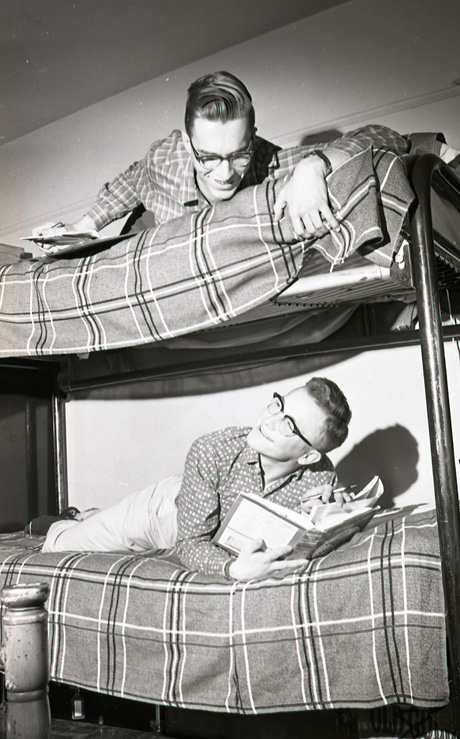 For a list of all the bunk bed conversations, as well as audio and images from the other installments, see here.
To find out about the other programs offered on March third as part of the Exploratorium's "After Dark" series, see here.
This event is being presented by Cabinet as its contribution to the conference Art as a Way of Knowing organized by the Exploratorium.