"Fair for Knowledge:
University-on-the-Bowery"
Date: Saturday, 7 May 2011, 11 am–7 pm
Location: The New Museum, 235 Bowery, New York
FREE. No RSVP necessary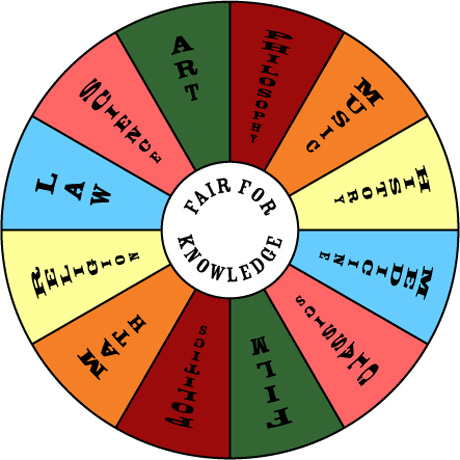 "University-on-the-Bowery," Cabinet's contribution to the New Museum's "Festival of Ideas for the New City," invites fair-goers to engage in brief, informal one-on-one conversations with leading scholars and writers about their particular fields of expertise.
"University-on-the-Bowery" is the third installment of Cabinet's ongoing "Fair for Knowledge" series. Designed to take learning out of the classroom and into unexpected venues, these one-day events aim to create bridges between specialists and the general public, encouraging an informal, social, and open mode of learning.
Whether addressing the history of camouflage, the gastronomy of bubbles, or counter-cultural architecture, these conversations encourage a culture of curiosity about the world around us.
The experts-in-residence will be available for conversation at Booth 25, directly in front of the New Museum at 235 Bowery, according to the following schedule:
11–1
Alexander Nagel: Pseudoscripts in Early Modern European Art
Lytle Shaw: Golden Age Mud
Natalie de Souza: The Worm Within
1–3
George Prochnik: Pocket Parks
Jeff Dolven: Stress Timing
3–5
Eva Diaz: Domes and Counter-culture
Eben Klemm: The Taste of Bubbles
Hanna Rose Shell: How Not to be Seen
5–7
D. Graham Burnett: The Belly of the Beast
Christina Burnett: Where is the United States?
Ben Kafka: Freud's Withdrawal Slip
---
See press about "Fair for Knowledge: University-on-the-Bowery" in the Measure, an L Magazine blog.