Discussion and Book Launch / "Conversations about Sculpture: Hal Foster and Richard Serra," with Hal Foster and Colin Lang
Date: Friday, 23 October 2018, 7–9 pm
Location: Cabinet, Ebersstrasse 3, Berlin (map and directions here)
FREE. No RSVP necessary.
Co-presented with Texte zur Kunst
Facebook Event
Listen to an audio recording of this program, or download
here
.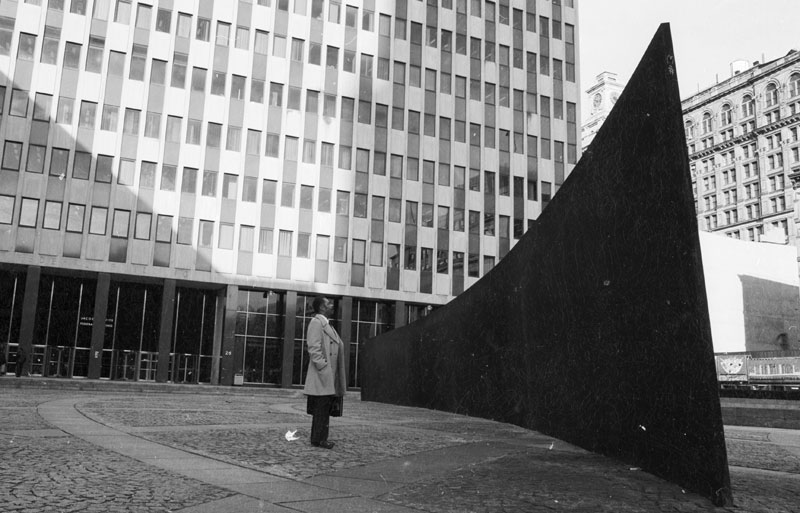 Please join us for a book launch and discussion of Hal Foster and Richard Serra's new book Conversations about Sculpture (Yale University Press, 2018). Drawn from talks between Serra and Foster held over a fifteen-year period, the book offers revelations into Serra's prolific six-decade career and the ideas that have informed his working practice. Serra and Foster explore topics ranging from the artist's work in steel mills as a young man; the impact of music, dance, and architecture on his art; the importance of materiality and site-specificity to his aesthetic; the controversies and contradictions his work has faced; and his belief in sculpture as experience. They also discuss sources of inspiration—from Donatello and Brancusi to Japanese gardens and Machu Picchu—revealing a history of sculpture across time and culture through the eyes of one of the medium's most brilliant figures.
The evening will begin with a discussion between Foster and Colin Lang, editor-in-chief of Texte zur Kunst. Q&A and drinks will follow.
Please note that the panel and discussion will be conducted in English. Drinks will be served in German.
---
About the Participants
Hal Foster, who did not create Prince Valiant but wishes he had, is at work on two books: Positive Barbarism: Brutal Aesthetics in the Postwar Period (Princeton University Press); and What Comes After Farce? Art and Criticism at a Time of Debacle (Verso). He teaches art history at Princeton University and co-edits October.
Colin Lang is editor-in-chief of Texte zur Kunst. He previously held teaching positions in the United States at Mount Holyoke College, Princeton University, and Virginia Commonwealth University, and is now recovering in Berlin where he is at work on a book on the invention of live electronic music in the 1960s. Other projects include essays on the philosopher Hans Blumenberg and the poet Elizabeth Bishop.