Book Launch and Panel / "Explode Every Day," with Steven Holmes, Denise Markonish, and Lawrence Weschler
Date: Sunday, 23 October 2016, 3:30–5:30 pm
Location: Cabinet, 300 Nevins Street, Brooklyn (map and directions here)
FREE. No RSVP necessary
Facebook Event
Listen to an audio recording of this program, or download
here
.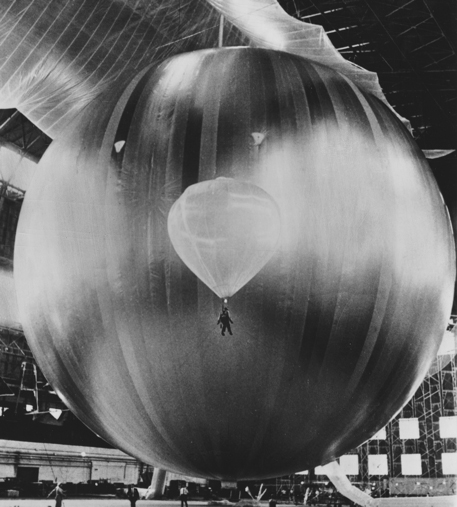 "You remain invested in your inner child by exploding every day. You don't worry about the future, you don't worry about the past—you just explode."
—Ray Bradbury
Please join us to celebrate the publication of Explode Every Day: An Inquiry into the Phenomena of Wonder (DelMonico Books/Prestel and MASS MoCA, 2016), which accompanies the MASS MoCA exhibition of the same name.
In 1649, René Descartes called wonder the first passion, and for centuries this concept—a force that agitates and mesmerizes, a relinquishing of knowing and a surrender to the ineffable—has been tackled abstractly through philosophy, religion, and literature, often eschewing the visual. Taking its inspiration from Ray Bradbury's insight, the exhibition "Explode Every Day" explores the ways in which wonder manifests itself in contemporary art, in the seen and the experienced.
The afternoon will begin with a discussion between Denise Markonish—the curator of the exhibition and editor of the accompanying book—and Steven Holmes and Lawrence Weschler, both of whom contributed to the publication. The panelists will discuss their notions of what constitutes wonder, and how it interacts with art, science, religion, literature, and the everyday. Additionally, a number of artists in the exhibition will be in attendance and will contribute to the conversation.
After the Q&A, drinks will be served.
---
About the Exhibition
"Explode Every Day: An Inquiry into the Phenomena of Wonder," is on view at MASS MoCA in North Adams, Massachusetts, until 19 March 2017, and features the work of Jonathan Allen, Jen Bervin, Jason de Haan, Tristan Duke, Sharon Ellis, Tom Friedman, Christopher Gausby, Hope Ginsburg, Laurent Grasso, Pierre Huyghe, Institute for Figuring and Margaret Wertheim, Nina Katchadourian, Michael Light, Charles Lindsay, Megan and Murray McMillan, Ryan and Trevor Oakes, Demetrius Oliver, Véréna Paravel and Lucien Castaing-Taylor, Dario Robleto, Rachel Sussman, Julianne Swartz, Chris Taylor, and Fred Tomaselli.
For more information about the exhibition, see here.
For more information about the exhibition catalogue, see here.
About the Participants
Denise Markonish is the curator at MASS MoCA, where her exhibitions include "Nick Cave: Until"; "Jim Shaw: Entertaining Doubts"; "Teresita Fernández: As Above So Below"; "Oh, Canada"; "Nari Ward: Sub Mirage Lignum"; "Iñigo Manglano-Ovalle: Gravity Is a Force to be Reckoned With"; "These Days: Elegies for Modern Times," and "Badlands: New Horizons in Landscape." Markonish also co-edited, with Susan Cross, the book Sol LeWitt: 100 Views (Yale University Press). She has taught at Williams College and the Rhode Island School of Design and is the head of the advisory committee for the SETI Institute's artist-in-residence program.
Steven Holmes is the curator of the Cartin Collection, Hartford, Connecticut. From 2009 to 2012, he was adjunct curator at the Bass Museum of Art, Miami, where he curated "The Endless Renaissance" and "Human Rites," and he was director of visual arts at Real Art Ways in Hartford from 2000 to 2005. He curated "1001 Chairs for Ai Wei Wei" for Creative Time, as well as projects for Palais de Tokyo, Paris; Kunst-Werke Institute for Contemporary Art, Berlin; Sperone Westwater, New York; and the Museo del Arte de Puerto Rico, San Juan. Holmes is a graduate of Harvard Divinity School.
Lawrence Weschler is the author of over a dozen books, including Seeing Is Forgetting the Name of the Thing One Sees (University of California Press, 1982; updated and expanded edition, 2008); Mr. Wilson's Cabinet of Wonder (Pantheon, 1995); Vermeer in Bosnia (Pantheon, 2004); and Everything that Rises: A Book of Convergences (McSweeneys Books, 2007), which won the National Book Critics Circle Award for Criticism in 2007. He was a staff writer at the New Yorker between 1981 and 2001) and has taught widely, including at Princeton University, Sarah Lawrence College, Columbia University, and New York University. Weschler is director emeritus of the New York Institute for the Humanities at New York University. See lawrenceweschler.com for more information.