Screening /
"The Future of Food," with Daniel J. Kevles
Date: Thursday, 20 May 2010, 7–9 pm
Location: Cabinet, 300 Nevins Street, Brooklyn (map and directions here)
FREE. No RSVP necessary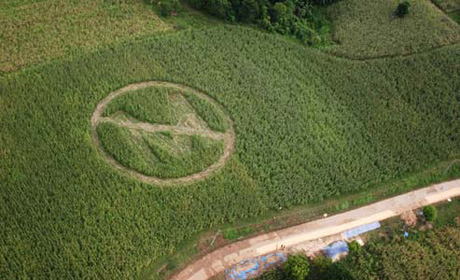 According to the Center for Food Safety, by the middle of the last decade some 85% of the soy grown in the US is genetically engineered. The Monsanto Corporation alone holds more than 600 plant biotech patent and has brought more than 150 suits against farmers in an attempt to protect them. The legal, environmental, and consumer issues that result from the genetic modification and patenting of food is the subject of Deborah Koons Garcia's documentary The Future of Food. The screening will be followed by a discussion with Yale University historian of science Daniel J. Kevles, whose recent work has explored the history of the engineering and ownership of living matter.
Delicious drinks will be served courtesy of Hendrick's Gin.
---
About the Participant
Daniel J. Kevles is the Stanley Woodward Professor of History at Yale University and chair of its Program in the History of Medicine & Science. His work addresses the relationship between science, society, and the law, including genetic information and privacy, classification and national security, and the history of the patenting of living organisms.
This program is made possible with public funds from the New York State Council on the Arts.