Reading /
"Summer Maneuvers" by Reinaldo Laddaga
Date: Friday, 20 November 2009, 7–9 pm
Location: Cabinet, 300 Nevins Street, Brooklyn (map and directions here)
FREE. No RSVP necessary
Presented as part of Uqbar Foundation's exhibition "Zeno Reminder," currently on view at Cabinet
Listen to an audio recording of this program, or download
here
.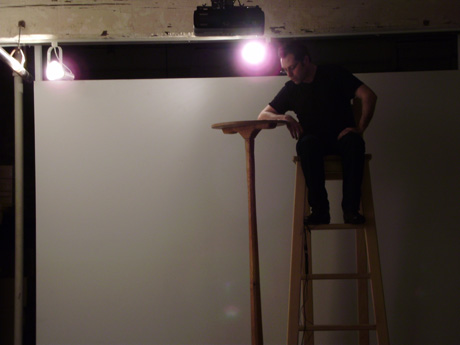 About the Participant
Reinaldo Laddaga, associate professor of romance languages at the University of Pennsylvania, will read from Summer Maneuvers, his libretto for a forthcoming musical theater piece made in collaboration with the composer Claudio Baroni and the artist Fabian Marcaccio. The text narrates a trip taken by a group of ragtag combatants who have planned to attack a hotel in a resort town whose name is not known. The group is never identified, and neither are their intentions. They bring with them a child whom they have found and who has become their talisman. The narrative describes a trip through a region that is poor and, in some ways, archaic. Towards the end of the narrative, they are ready to attack, but doubtful if there is anybody to attack: the place seems to have been deserted.
For more on Uqbar Foundation's exhibition "Zeno Reminder," see here.