Screening and Discussion /
Asylum, with Richard W. Adams, Daniel Burston, and Roberta Russell
Date: Friday, 16 March 2012, 6–9:30 pm
Location: Arnold Hall, Theresa Lang Center, 55 W 13th St, New York
FREE. No RSVP necessary
Co-organized with the National Psychological Association for Psychoanalysis (NPAP) & the New School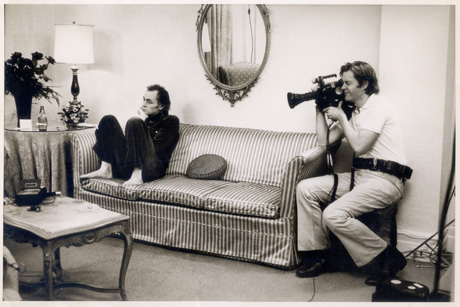 NPAP, Cabinet, and the New School are pleased to present a special screening of Asylum on the occasion of the fortieth anniversary of Peter Robinson's documentary on R. D. Laing.
A model of cinema verité, Asylum documents one of the most controversial projects in the history of psychiatry and psychotherapy. At its center is Archway, part of a community founded in London where therapists and patients sought new ways of working and living together.
The documentary will be screened from 6 to 8 pm. At 8:15, there will be a panel featuring Richard W. Adams, the documentary's cinematographer, Daniel Burston, author of The Crucible of Experience: R. D. Laing and the Crisis of Psychotherapy, and Roberta Russell, author with R. D. Laing of R. D. Laing and Me: Lessons in Love.
Adams will also show twenty minutes of rare footage of R. D. Laing's 1972 US college campus tour.