Panel Discussion /
"Gifting"
Date: Wednesday, 2 March 2011, 6:30–8 pm
Location: Cabinet, 300 Nevins Street, Brooklyn (map and directions here)
FREE. No RSVP necessary
Listen to an audio recording of this program, or download
here
.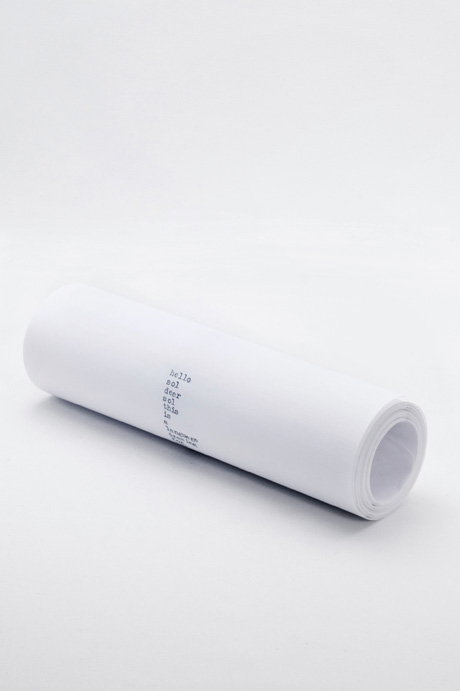 Please join us for a panel discussion featuring Paul Ramirez Jonas, Sal Randolph, and Veronica Roberts. The panel, moderated by curator Regine Basha, is presented in conjunction with Basha's two-part exhibition "An Exchange with Sol LeWitt" currently on view at Cabinet and MASS MoCA.
Topics to be visited include gifting, receiving, trojan horses, anonymous gifts, arbitrary communities, passing it forward, memento mori, clues, adjacency, resemblances, rumors, minor histories, the telephone game, voodoo, straight lines, squares, boxes, mechanical turks, repetition, full circles, and more.
For more on "An Exchange with Sol LeWitt," see here.
---
About the Participants
Regine Basha is a Brooklyn-based curator and initiator of "An Exchange with Sol LeWitt." Her exhibition history can be found at www.bashaprojects.com.
Paul Ramirez Jonas is an artist based in Brooklyn. His work was included in the 53rd Venice Biennale and the 28th São Paulo Biennial. In 2010, his Key to the City project was presented by Creative Time in cooperation with the City of New York.
Sal Randolph lives in New York and makes art involving gift economies, social interactions, public spaces, and publishing, including Opsound—an open exchange of copyleft music—and two open biennials titled the Free Biennial and Free Manifesta. See www.salrandolph.com for more information.
Veronica Roberts is director of research for the Sol LeWitt Wall Drawing Catalogue Raisonné. She first began to work with LeWitt in 2000 when she coordinated his retrospective for the Whitney Museum.