A Hearing on the Activities of the International Necronautical Society, with Tom McCarthy and Simon Critchley
Date: Wednesday, 15 September 2010, 7–9 pm
Location: Triple Canopy, 177 Livingston Street, Brooklyn
FREE. No RSVP necessary
Listen to an audio recording of this program, or download here.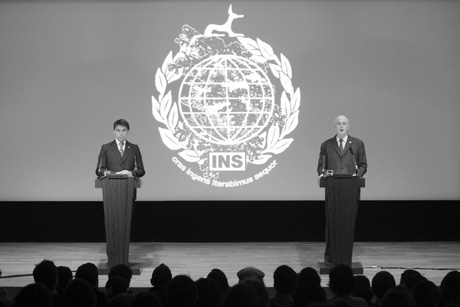 On the eve of the publication of Tom McCarthy's novel C, Cabinet and Triple Canopy convene a panel of experts to probe the corpus of the International Necronautical Society, which McCarthy founded in 1999, and its putative effort to "map, enter, colonise and, eventually, inhabit" the space of death. McCarthy will be joined by the society's Chief Philosopher, Simon Critchley.
Interrogators will include editors from the two publications, as well as Joshua Cohen and Christian Lorentzen; members of the audience are encouraged to prepare their own questions and accusations.