Book Launch and Readings /
Medieval Modern: Art Out of Time by Alexander Nagel
Date: Friday, 14 December 2012, 7–9 pm
Location: Above Fanelli's Cafe, 94 Prince Street, Manhattan (door to right of café's main entrance). NB: Not at Cabinet's own event space.
FREE. No RSVP necessary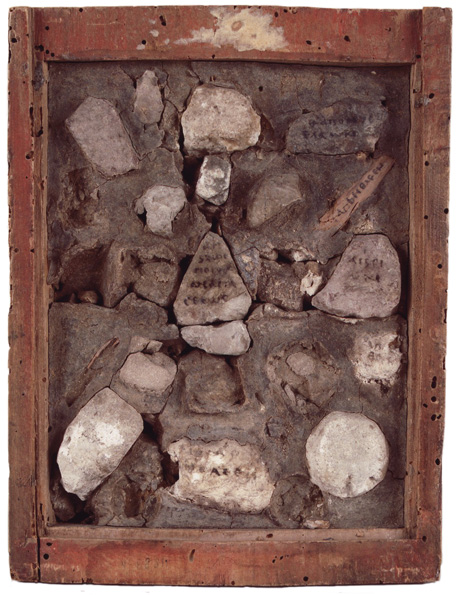 Please join us to celebrate the publication of Medieval Modern: Art Out of Time (Thames & Hudson) by Alexander Nagel.
A new reading of art since the Middle Ages, Nagel's ground-breaking study sheds fresh light on the deep connections between modern and premodern art to reveal the underlying patterns and ideas traversing centuries of artistic practice. Reconsidering a number of key issues in the history of art, from iconoclasm and idolatry to installation and the museum as institution, the book shows how the central tenets of modernism—serial production, site-specificity, collage, the readymade, and the questioning of the nature of art and authorship—were all features of earlier times before modernity, revived by recent generations. Nagel examines, among other things, the importance of medieval cathedrals to the 1920s Bauhaus movement; the parallels between Renaissance altarpieces and modern preoccupations with surface and structure; the relevance of Byzantine models to Minimalist artists; the affinities between ancient holy sites and early earthworks; and the similarities between the sacred relic and the modern readymade.
The evening will be punctuated by guests reading excerpts from a number of primary texts, both medieval and modern.
Special appearance by Messrs Gimlet and Mead.
---
About the Author
Alexander Nagel is a professor at the Institute of Fine Arts, New York University, and an editor-at-large of Cabinet. His recent books include The Controversy of Renaissance Art (University of Chicago Press, 2011) and, with Christopher Wood, Anachronic Renaissance (Zone Books, 2010).