Discussion /
"Knots and Unknots," with Philip Ording and Terry Winters
Date: Thursday, 25 October 2012, 7–9 pm
Location: Cabinet, 300 Nevins Street, Brooklyn (map and directions here)
FREE. No RSVP necessary.
Listen to an audio recording of this program, or download
here
.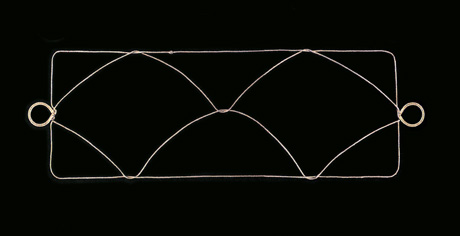 Please join us for "Knots and Unknots," a program devised to accompany our current exhibition "Harry Smith: String Figures," organized by Terry Winters. The evening begins with a presentation by mathematician Philip Ording on string figures and pictorial topology, and will be followed by discussion between Ording and painter Terry Winters.
Read more about "Harry Smith: String Figures" here.
---
About the Participants
Philip Ording is assistant professor of mathematics at CUNY's Medgar Evers College. He received his PhD in 2006 from Columbia University. This summer, he and Helena Kauppila co-curated "Model Theories," an exhibition at Ford Project, New York, exploring the capacity of artworks to function as models.
Terry Winters is a painter based in New York. His most recent exhibition, "Cricket Music, Tessellation Figures & Notebook," was held this year at the Matthew Marks Gallery in New York.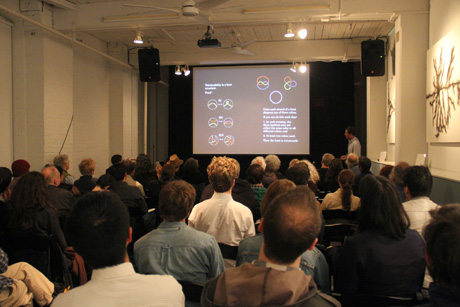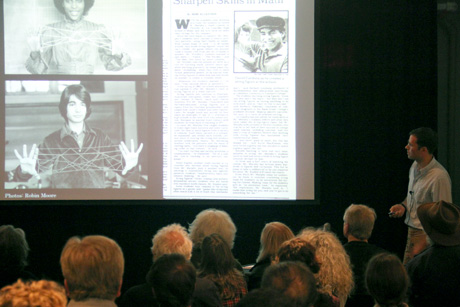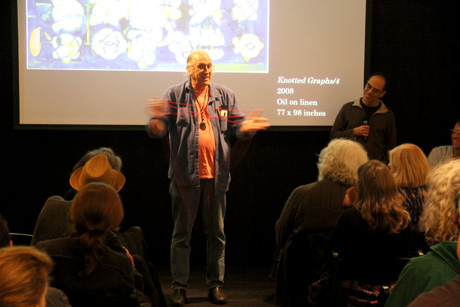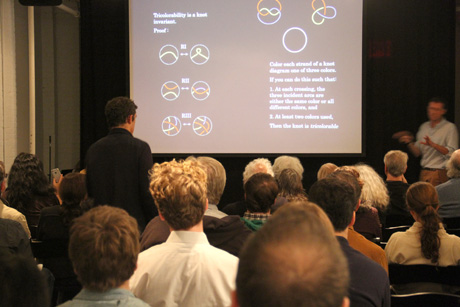 Beer for this event has been lovingly provided by Brooklyn Brewery.