Poetry Lab /
"Everyone and I and Frank O'Hara"
Date: Thursday, 26 July 2012, 7–9pm
Location: Cabinet, 300 Nevins Street, Brooklyn (map and directions here)
FREE but RSVP necessary.
Organized by D. Graham Burnett and Jeff Dolven.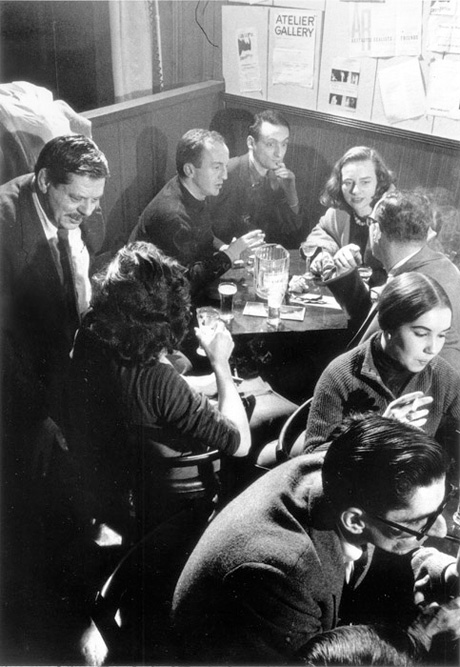 What do you get when you combine martinis and manual typewriters in a medium of free sociability? Cabinet's Poetry Lab returns with a rigorous exploration of the chemistry of Frank O'Hara's poetic process. Participants in the evening's experiment will collectively test the hypothesis that "the poem is at last between two persons instead of two pages": be prepared to write someone a poem, if you want a drink. Lab attire recommended (see image below); lab assistance provided by poet Wayne Koestenbaum and crack mixologist Eben Klemm.
"…when I get lofty enough I've stopped thinking and that's when refreshment arrives."
For a list of all Poetry Lab events, as well as audio and images from the other installments, see here.