Insectomedia
Date: Friday, 7 May 2010, 7–9 pm
Location: Cabinet, 300 Nevins Street, Brooklyn (map and directions here)
FREE. No RSVP necessary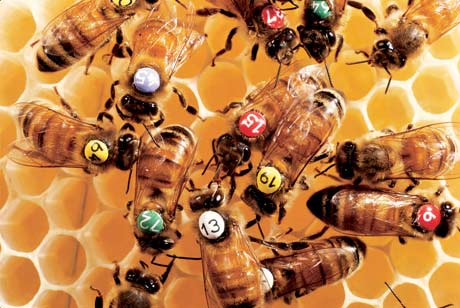 So many insects! So different from each other and from us. So prosaic and so exotic. So tiny and so huge. So social and so solitary. So expressive and so enigmatic. So generative and so opaque. So seductive yet so unsettling.
Cabinet, Evidence Design, and Hugh Raffles's Insectopedia (Pantheon, March 2010) come together to present "Insectomedia," an evening of insects, with film, readings, sound, images, projections, and cocktails.
Films to be screened include Percy Smith's The Strength and Agility of Insects, Ladislaw Starevitcz's The Cameraman's Revenge, Jean Painlevé's Freshwater Assassins, Catherine Chalmers's Safari, and Stan Brakhage's Mothlight.
Delicious drinks will be served courtesy of Hendrick's Gin.
This program is made possible with public funds from the New York State Council on the Arts.
---
See notes about "Insectomedia" in Free NYC, NBC New York's Around Town, and Time Out New York.