Performance /
"Ventriloqua," with Aura Satz and Dorit Chrysler
Date: Wednesday, 2 May 2012, 7–8 pm
Location: Cabinet, 300 Nevins Street, Brooklyn (map and directions here)
FREE. No RSVP necessary
Listen to an audio recording of this program, or download
here
.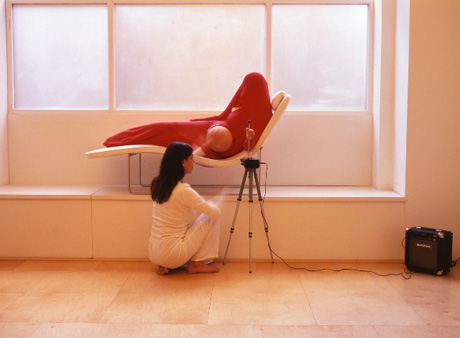 Please join us for "Ventriloqua," a duet in which Aura Satz, playing the electromagnetic waves of a pregnant body, is joined by Dorit Chrysler on the theremin. Referencing ventriloquism in its literal sense of "belly speaking," the performance turns the pregnant body into a musical instrument, an antenna, and a medium through which a pre-verbal, pre-vocal otherworldly voice is transmitted. Chrysler's theremin will create spectacular wave flames as its music triggers the flame alphabet of a Rubens' tube, while a Chladni plate will turn the acoustics into the uncodified language of sound figures.
---
About the Participants
London-based artist Aura Satz's practice encompasses film, sound, performance, and sculpture. She has recently exhibited at Färgfabriken, Stockholm; Tatton Park Biennial, Cheshire; ICA, London; the Samsung Art Prize at the BFI, London; the Wellcome Collection, London; the Jerwood Space, London; Artprojx Space, London; the Science Museum, London; and Beaconsfield, London. Her films have been screened at Transmediale, Berlin; Tate Britain, London; Loop, Barcelona; and the Photographer's Gallery, London. She has performed in London at the ICA, the Barbican, the V&A, and the BFI. She is currently a lecturer and fellow at the London Consortium. For more information, see www.iamanagram.com.
Austrian-born Dorit Chrysler is hailed as one of the world's most accomplished theremin players. Founder of the New York Theremin Society, she has performed at the Lincoln Center, New York; Wiener Konzerthaus, Vienna; Palais Tokyo, Paris; the Sibelius Academy, Helsinki; the Disney Concert Hall, Los Angeles; and Moderna Museet, Stockholm. She has collaborated with many other artists, including Anders Trentemoeller, Elliott Sharp, Marilyn Manson, Lee Hazelwood, Cluster, Gibby Haynes, J. G. Thirlwell, and Lene Lovich. She has scored for short film and television, and her compositions for artist Jesper Just are part of the permanent collections at the Museum of Modern Art and the Guggenheim. For more information, see www.doritchrysler.com.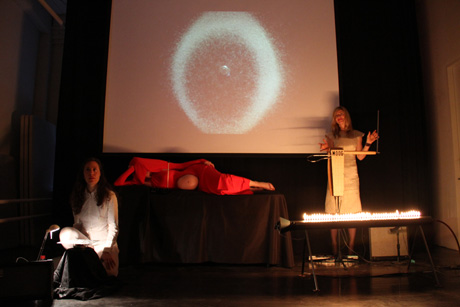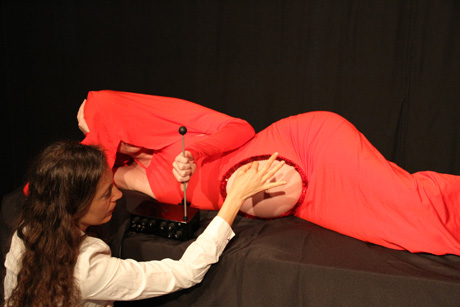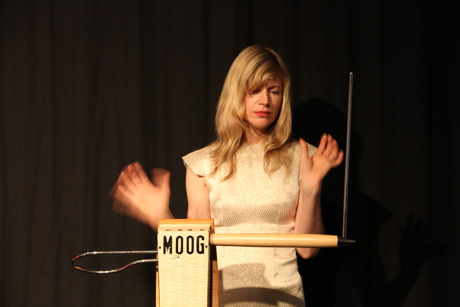 Beer for this event has been lovingly provided by Brooklyn Brewery.