Talk and Book Launch /
The Moiré Effect, with Lytle Shaw
Date: Wednesday, 26 September 2012, 7–9 pm
Location: Cabinet, 300 Nevins Street, Brooklyn (map and directions here)
FREE. No RSVP necessary
Listen to an audio recording of this program, or download
here
.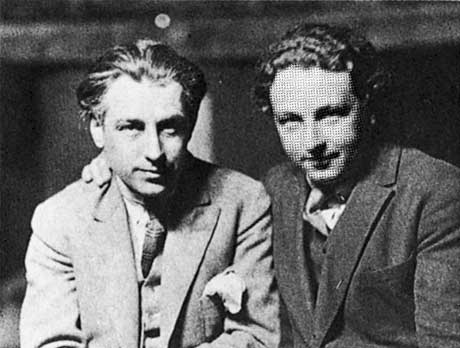 Please join us to celebrate the publication of Lytle Shaw's book The Moiré Effect (Cabinet Books and Bookhorse).
The long-awaited conclusion to the astonishing story originally presented in Cabinet no. 7, this new book by literary scholar and detective Lytle Shaw tracks Ernst Moiré from his humble Alpine beginnings as the son of a postal clerk to his fateful founding of a Zurich photography studio in the 1890s and his subsequent role in the lives of a number of curious figures—including the legendary Dutch architect Mer Awsümbildungs, the theosophist philosopher Rudolph Steiner, and several members of the old and fearsomely secretive Chadwick family.
For the New York launch of the book, Shaw will present his findings with the help of recently unearthed archival images, and will be on hand to answer any questions that may continue to obscure readers' understanding of the life of this most elusive of Swiss photographers.
Drinks will be served, and signed copies of the book will be available for purchase.
---
About the Author
Lytle Shaw is a New York–based writer whose books include Cable Factory 20, The Lobe, Principles of the Emeryville Shellmound, and Frank O'Hara: The Poetics of Coterie. His art writing has appeared in Cabinet, Artforum, and Parkett and in catalogues for Dia Art Foundation, the Drawing Center, and the Reina Sofía. With Jimbo Blachly, Shaw oversees the Chadwick family archive, which has been exhibited widely and is represented by Winkleman Gallery in New York.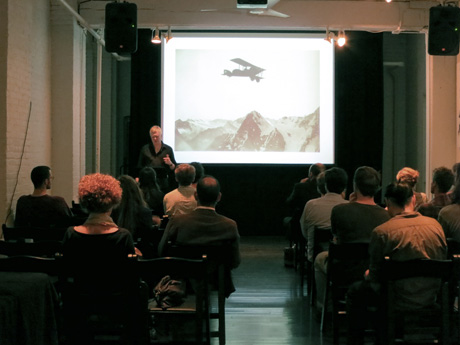 Beer for this event has been lovingly provided by Brooklyn Brewery.