Talk and Book Launch /
Hide and Seek: Camouflage, Photography, and the Media of Reconnaissance, with Hanna Rose Shell
Date: Friday, 11 May 2012, 7–9 pm
Location: Cabinet, 300 Nevins Street, Brooklyn (map and directions here)
FREE. No RSVP necessary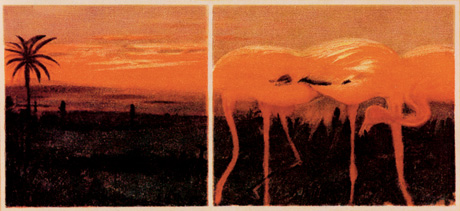 Please join us to celebrate the publication of Hanna Rose Shell's Hide and Seek: Camouflage, Photography, and the Media of Reconnaissance (Zone Books), an event featuring a reading as well as film and camouflage paraphernalia.
Hide and Seek traces the evolution of camouflage as it developed in counterpoint to technological advances in photography, innovations in warfare, and problems in natural history. Today, camouflage is commonly thought of as a textile pattern of interlocking greens and browns. But in her book, Shell reveals it as much more—a set of institutional structures, mixed-media art practices, and permutations of subjectivity that emerged over the course of the twentieth century in environments increasingly mediated by photographic and cinematic intervention. Developing its argument from the material forms camouflage has left behind—photomontages, paper blankets, stuffed rabbits, ghillie suits, and instructional films—Hide and Seek investigates the scientific and media origins of strategic concealment between 1859 and 1945, from the first publication of Charles Darwin's Origin of Species to the end of World War II.
Signed copies of the book will be available for purchase. Snacks and libations will also be served.
See press about Hanna Rose Shell's "Hide and Seek" event on theparisreview.org.
---
About the Author
Hanna Rose Shell is a historian of science, a filmmaker, and the Leo Marx Career Development Assistant Professor of Science, Technology, and Society at MIT. She wrote on Abbott Handerson Thayer's theories of camouflage for Cabinet issue 33.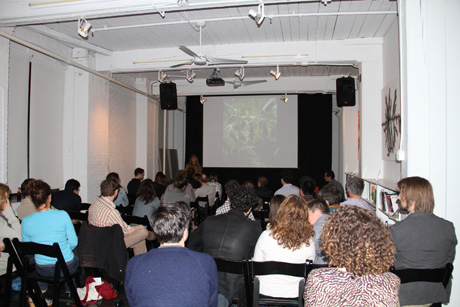 Beer for this event has been lovingly provided by Brooklyn Brewery.