Performance and Talk /
"Taking to Our Beds: On Hypochondria," with Simon Critchley, Brian Dillon, and Peter Dunn
Date: Wednesday, 10 February 2010, 7–9 pm
Location: Cabinet, 300 Nevins Street, Brooklyn (map and directions here)
FREE. No RSVP necessary
Listen to an audio recording of this program, or download
here
.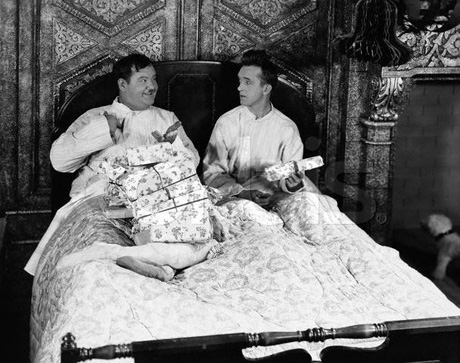 In his new book The Hypochondriacs: Nine Tormented Lives (Faber & Faber), Brian Dillon, Cabinet's UK editor, explores the lives of nine eminent malingerers—including Darwin, Proust, and Warhol—and the fear of illness that drove them to withdraw from the world. This talk/performance will feature Dillon in conversation about culture and hypochondria while sharing a sickbed and hot-water bottle with philosopher Simon Critchley, author of The Book of Dead Philosophers. The invalids will be attended by psychoanalyst Peter Dunn.
See Time Out New York's note on "Taking to Our Beds: On Hypochondria" in its critics' picks section here.
---
About the Participants
Simon Critchley is chair of the Department of Philosophy at the New School for Social Research. His recent books include The Book of Dead Philosophers (Vintage, 2009), On Heidegger's Being and Time (Routledge, 2008), and Infinitely Demanding (Verso, 2007).
Brian Dillon is the author of The Hypochondriacs: Nine Tormented Lives (Faber & Faber, 2010) and In the Dark Room (Penguin, 2005). He is UK editor of Cabinet, and his writing has appeared in (among other publications) the Guardian, the London Review of Books, the Times Literary Supplement, frieze, Artforum, Art Review, and the Wire. He is AHRC Research Fellow in the Creative and Performing Arts at the University of Kent, where he is working on a project about modern ruins. His novella, Sanctuary, will be published by Sternberg Press later in 2010.
Peter Dunn is a medical psychoanalyst who is the director for clinical services at the NY Psychoanalytic Institute and assistant professor at Mount Sinai Hospital where he has six times been voted "Teacher of the Year." He is on the editorial boards of the Journal of the American Psychoanalytic Association, the Psychoanalytic Quarterly, and the Israeli Journal of Psychoanalysis.