Discussion /
"Stranger Magic," with Marina Warner and George Prochnik
Date: Saturday, 27 October 2012, 7–9 pm
Location: Cabinet, 300 Nevins Street, Brooklyn (map and directions here)
FREE. No RSVP necessary
Listen to an audio recording of this program, or download
here
.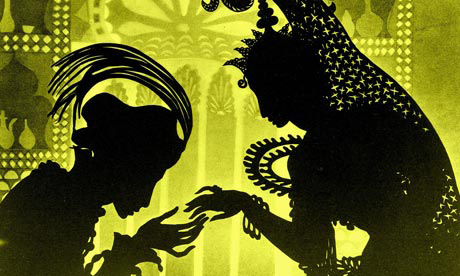 Please join us for a discussion between Marina Warner and George Prochnik about Warner's latest book Stranger Magic: Charmed States & the Arabian Nights (Harvard University Press). The evening will focus on four figures from the Nights—the Sultan, Aladdin, the genie, and Princess Badoura—each presented though a selection of historical and contemporary images, film clips, and music drawn from both high art and popular culture. Q&A will follow.
Exploring the magical realm of the imagination where carpets fly, objects speak, dreams reveal hidden truths, and genies grant prophetic wishes, Stranger Magic examines the wondrous tales of the Arabian Nights, their profound impact on the West, and the progressive exoticization of magic since the eighteenth century, when the first European translations appeared.
The Nights seized European readers' imaginations during the Enlightenment, inspiring imitations, spoofs, turqueries, extravaganzas, and pantomimes. Writers from Voltaire to Goethe to Borges, filmmakers such as Fritz Lang and Raoul Walsh, and countless authors of children's books have adapted its stories. The enduring power of these tales to bring pleasure to readers and audiences, Warner suggests, lies in how the stories' magic stimulates the creative activity of the imagination. Their popularity during the Enlightenment was no accident: dreams, projections, and fantasies are essential to making the leap beyond the frontiers of accepted knowledge into new scientific and literary spheres. The magical tradition, so long disavowed by Western rationality, underlies modernity's most characteristic developments, including the charmed states of brand-name luxury goods, paper money, and psychoanalytic dream interpretation.
In Warner's hands, the Nights reveal the underappreciated cultural exchanges between East and West, Islam and Christianity, and cast light on the magical underpinnings of contemporary experience, where mythical principles, as distinct from religious belief, enjoy growing acceptance. These tales meet the need for enchantment, in the guise of oriental costume.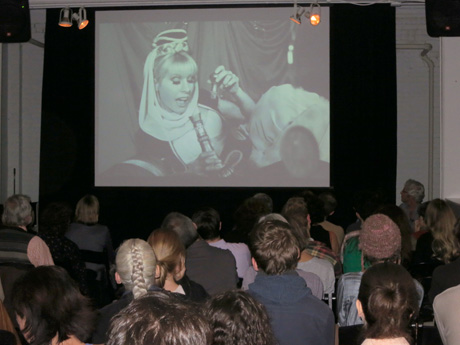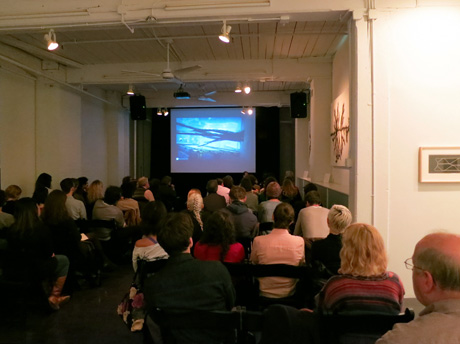 Beer for this event has been lovingly provided by Brooklyn Brewery.