Winter Film Follies
Date: Thursday, 18 December 2008, 7–9 pm
Location: Cabinet, 300 Nevins Street, Brooklyn (map and directions here)
FREE. No RSVP necessary
Organized by David Serlin, Brian Selznick, and Giovanna Chesler.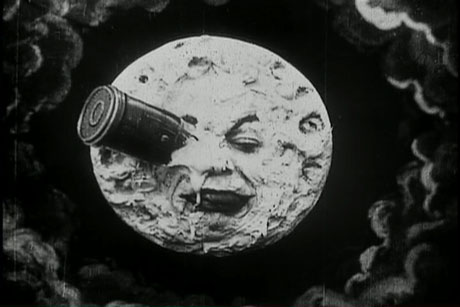 This evening of films brings together a collection of remarkable short films to warm the viscera on a cold December evening. The program will include both archival and contemporary films, including:
Introduction from Logan's Run (USA, 1976), directed by Michael Anderson. 4 min.
In the House of the Sin Eater (USA, 2006), an atmospheric and award-winning short with live-action puppetry based on an ancient Welsh legend, performed and directed by Matthew Acheson and Paul Kloss. 20 min.
Dolores Kinsella's Wonderful World of Baking (USA, 2007), a wonderful short fantasia from the pages of 1960s baking literature, directed by Kelly Hayes and K.J. Mohr. 7 min.
Entr'acte (France, 1924), an amazing Surrealist short collaboration between director René Clair and artist Francis Picabia. 24 min.
Klaus Nomi's The Cold Song (1982), from the documentary The Nomi Song: The Klaus Nomi Odyssey (USA, 2004), directed by Andrew Horn. 5 min.
Cinema pioneer Georges Méliès's most famous film, A Trip to the Moon (France, 1902), with live narration by Brian Selznick. 15 min.
Philips Broadcast of 1938 (Holland, 1938), a breathtaking early musical short from the puppetry studios of George Pal. 5 min.
The Red Balloon (France, 1956), the Academy Award-winning short about the perils of inflatable toys in postwar Paris by Albert Lamorisse. 35 min.