Exhibition /
David Levine, "Hopeful"
Date: 3–24 October 2009
Location: Cabinet, 300 Nevins Street, Brooklyn, NY
Gallery hours: Tuesday to Saturday­, 12–6 pm, and by appointment
Opening reception: Saturday, 3 October, 6–8 pm
Headshot photo booth: Saturday, 24 October, 3–6 pm
Talk on the histories of headshots and portraiture: Saturday, 24 October, 6–7 pm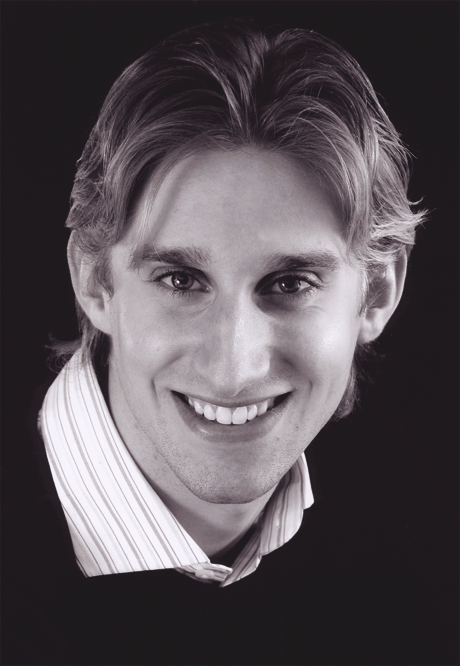 "Hopeful" explores headshots—photographs of actors looking for work rather than publicity portraits of stars—both as genre and as material artifact. First appearing in the 1950s, these peculiar images routinely disregard conventions of portraiture: the intended viewer, who is in a position to hire the actor, is offered no environment, professional emblems, or trace of social context.
Today, New York City agents alone receive an estimated ten thousand headshots weekly, ninety-nine percent of which are routinely thrown out. What is the ecological impact of this rejected material? And how much waste—not only trashed photographs but also image CDs, demo tapes, slides, and manuscripts—does the culture industry need to generate in order to maintain its supposedly meritocratic reputation?
On the afternoon of Saturday, 24 October, the gallery will host Photo Booth, a headshot-based project operated by Studio Jourdes. Initiated in 2006 by Julien Jourdes, photographer for the New York Times and Carnegie Hall, Photo Booth is a one-day project in which anyone in the city, actor or otherwise, can come and have a professional headshot done for the price of photo-booth picture. A headshot, delivered on a CD, will cost $5.
Later in the evening, Meron Langsner, doctoral candidate in the Department of Drama and Dance at Tufts University, will offer "An Overview of the History and Ethnography of Headshots." Alexander Nagel, art historian at New York University's Institute of Fine Arts, will ask "What Do Portraits Want?"