Fall 2005
Editor-by-Chance!
Win dominion over two pages in Cabinet's Summer 2006 issue
Cabinet
Desperate to seem democratic in the wake of collective initiatives such as Wikipedia, we took our Fall 2005 issue on Chance as an opportunity to raffle off two pages in our Summer 2006 issue to a lucky reader. The winner will act as the Editor-by-Chance for the two pages and commission and design them as she or he wishes.
On December 12, the Grand Lottery Vizier picked one of the 467 entries that we received. Watch the below clip to judge for yourself how fair the selection process was.
The winner is one MAGGIE CUTLER from New York City. Congratulations, Maggie. We look forward to working with you on the Summer 2006 issue.
Update on 14 December 2005:
Given that Maggie happens to live a few subway stops from our office, we decided to pay her a visit and tell her the news in person. Armed with flowers and a set of Cabinet business cards showing Maggie's new position at the magazine, Sina Najafi and Sasha Archibald showed up at Maggie's doorstep. Here are photos from our first encounter with our new colleague.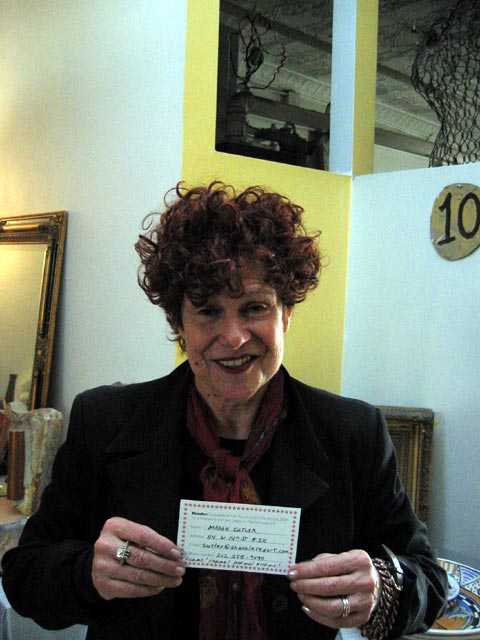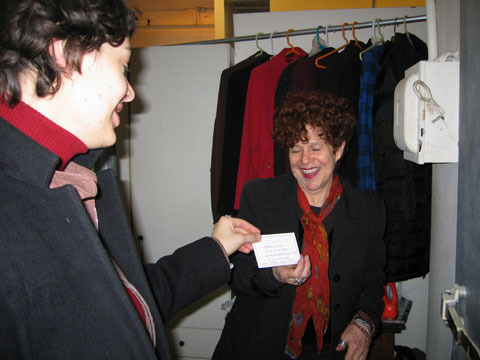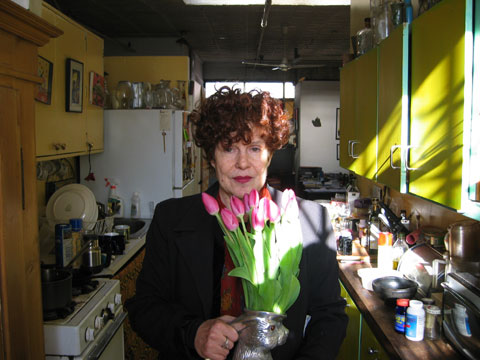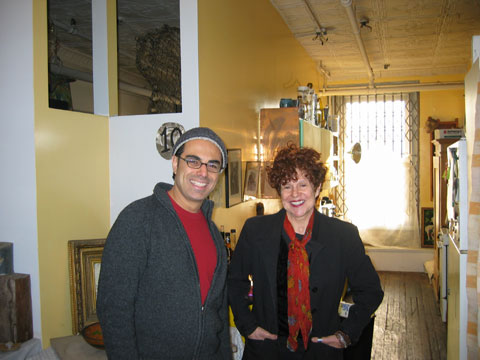 If you've enjoyed the free articles that we offer on our site, please consider subscribing to our nonprofit magazine. You get twelve online issues and unlimited access to all our archives.