Winter 2010–2011
Artist Project / The Dreamtime
Braid new world
So Yoon Lym
The series of portraits reproduced below were inspired by the artist's work as a teacher in a New Jersey high school, where she has photographed students for the last eight years. Focusing on the intricate patterns of hair braiding, known as cornrows for their resemblance to agricultural furrows, the works (all acrylic on paper) constitute a typology that evokes both shared ethnic and racial practices and highly individualized expressions of personal identity.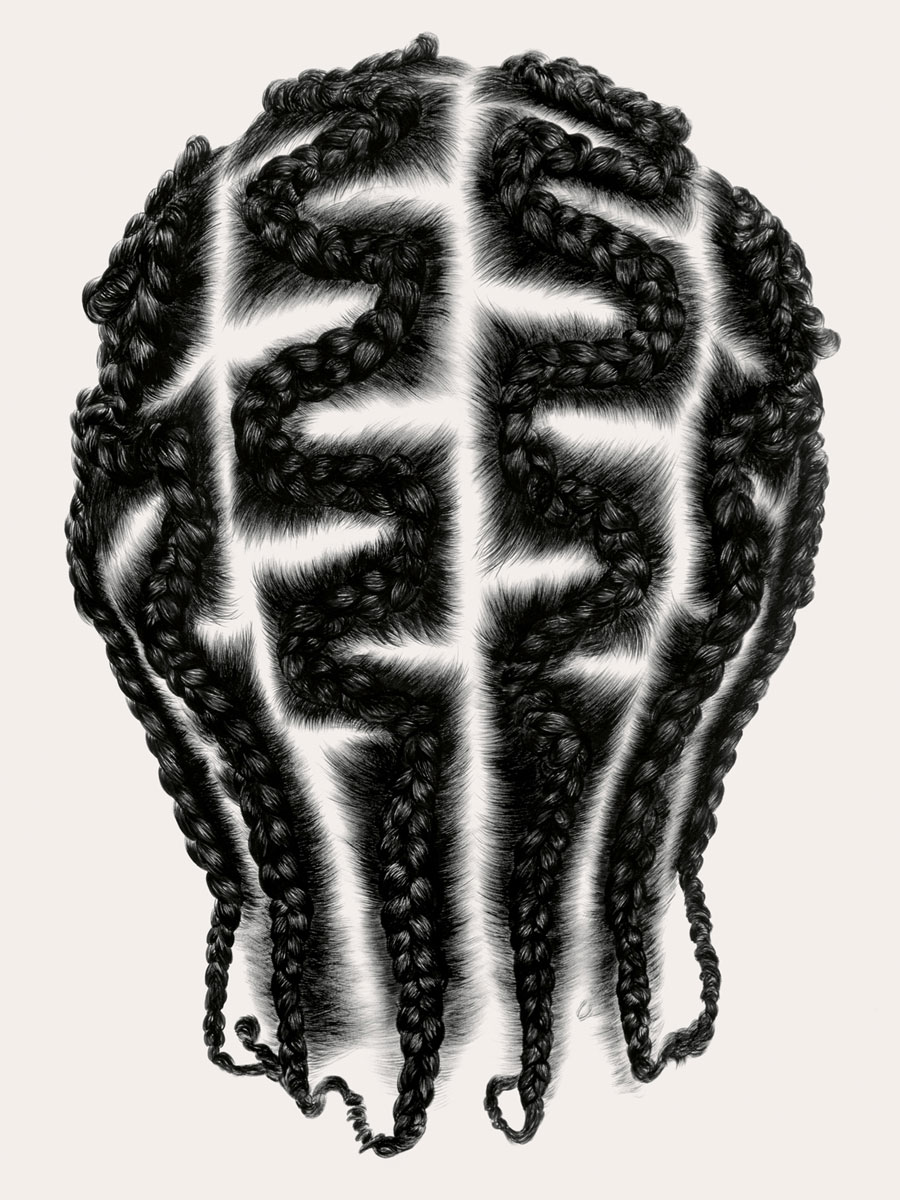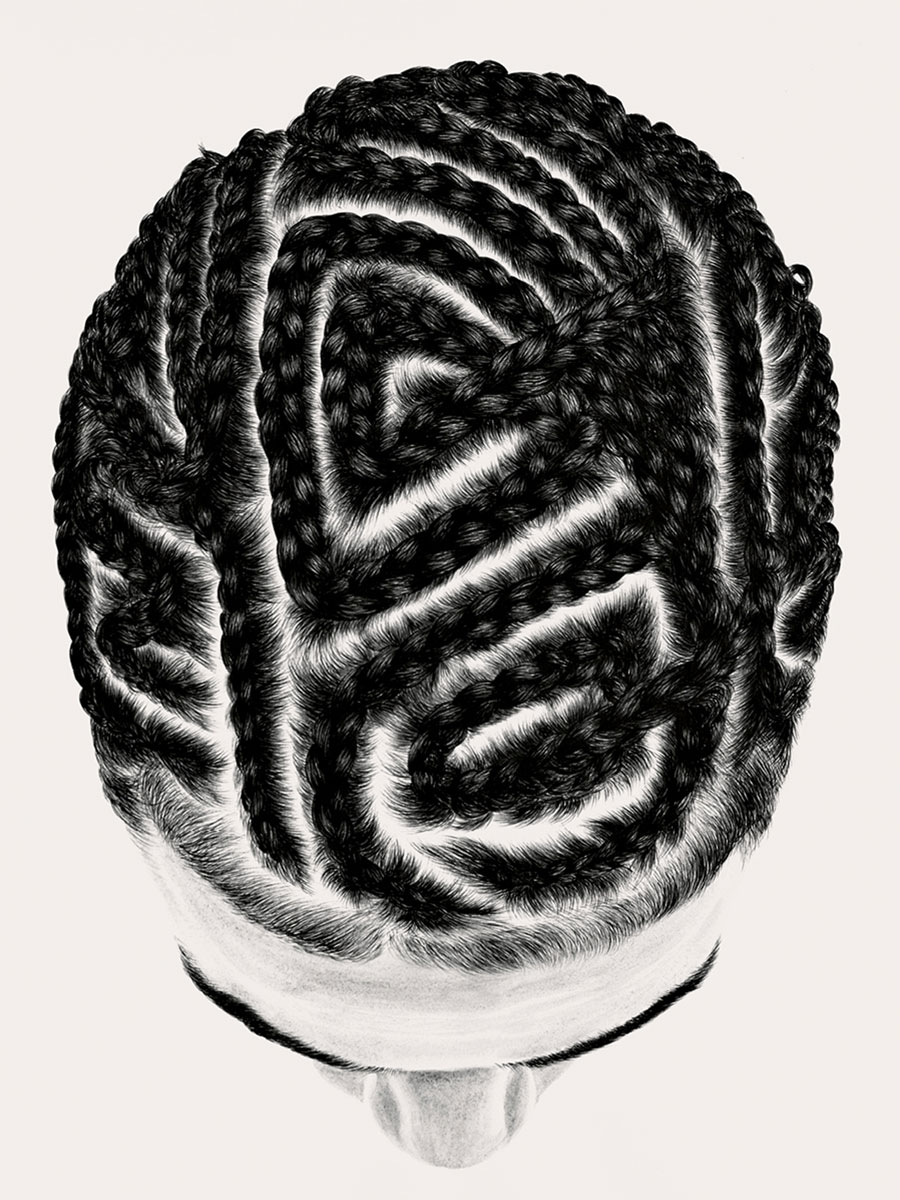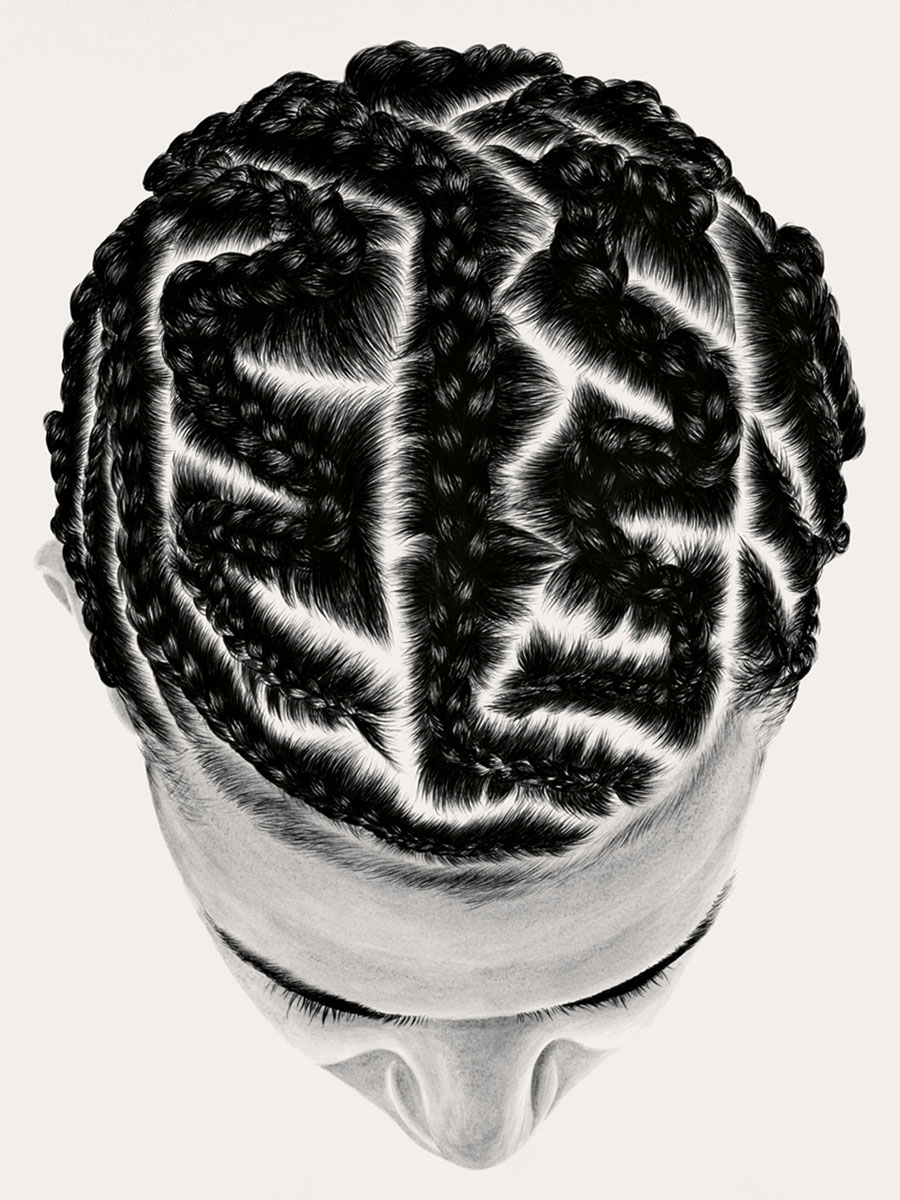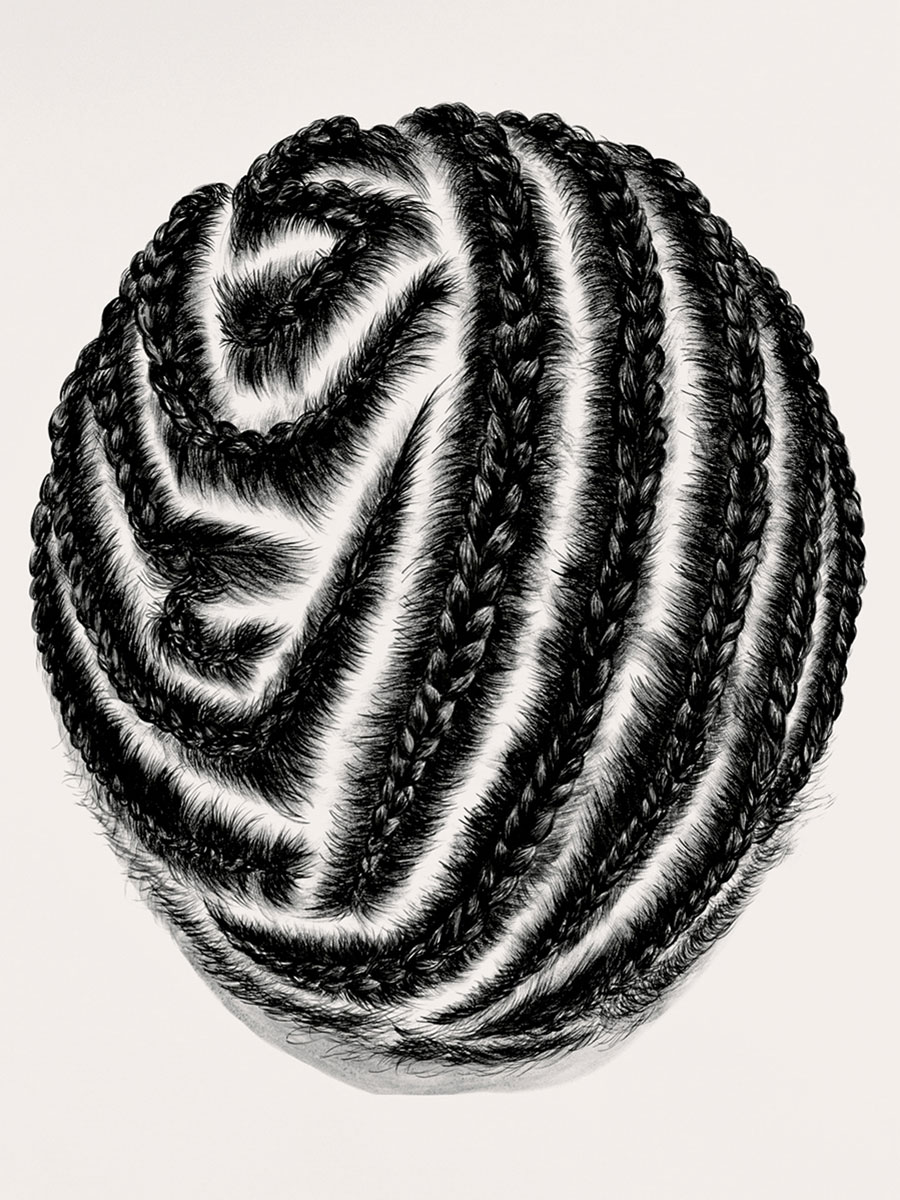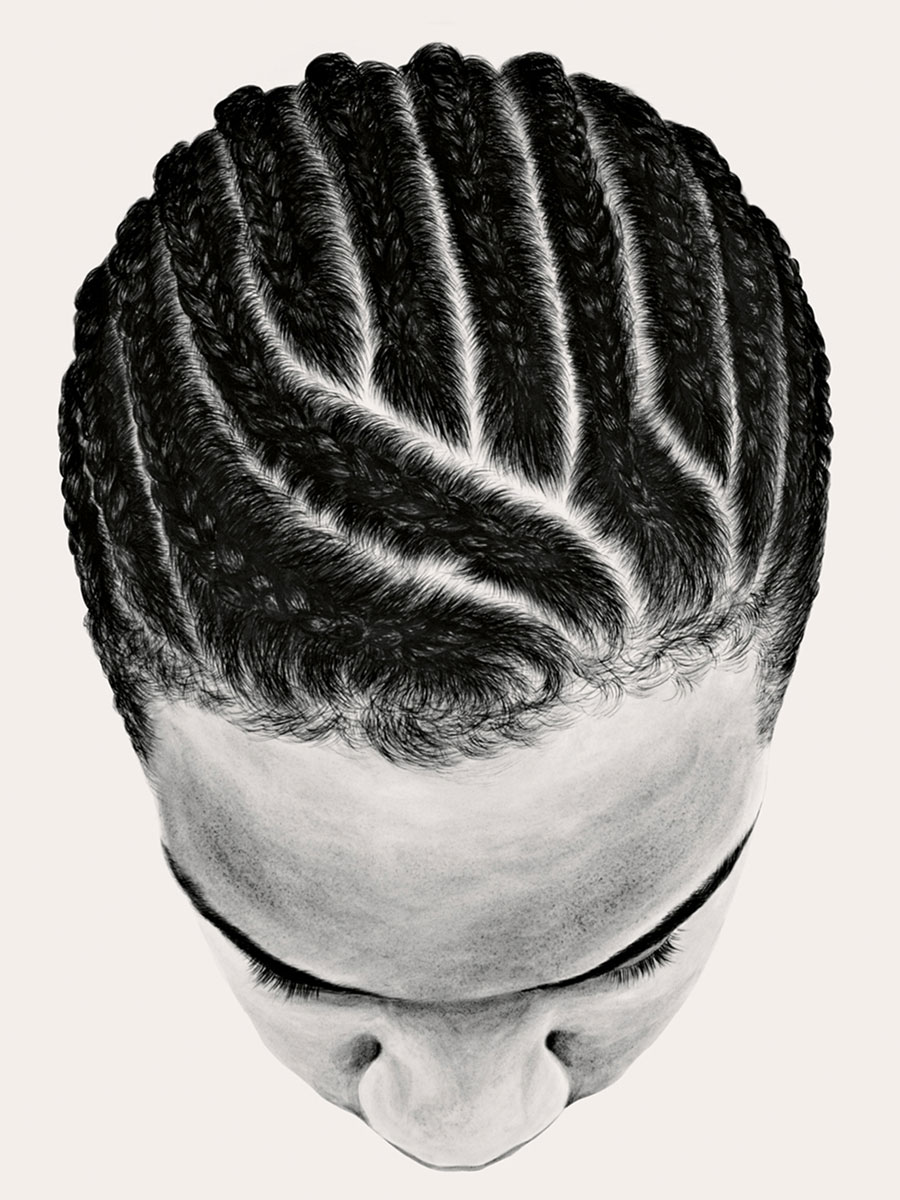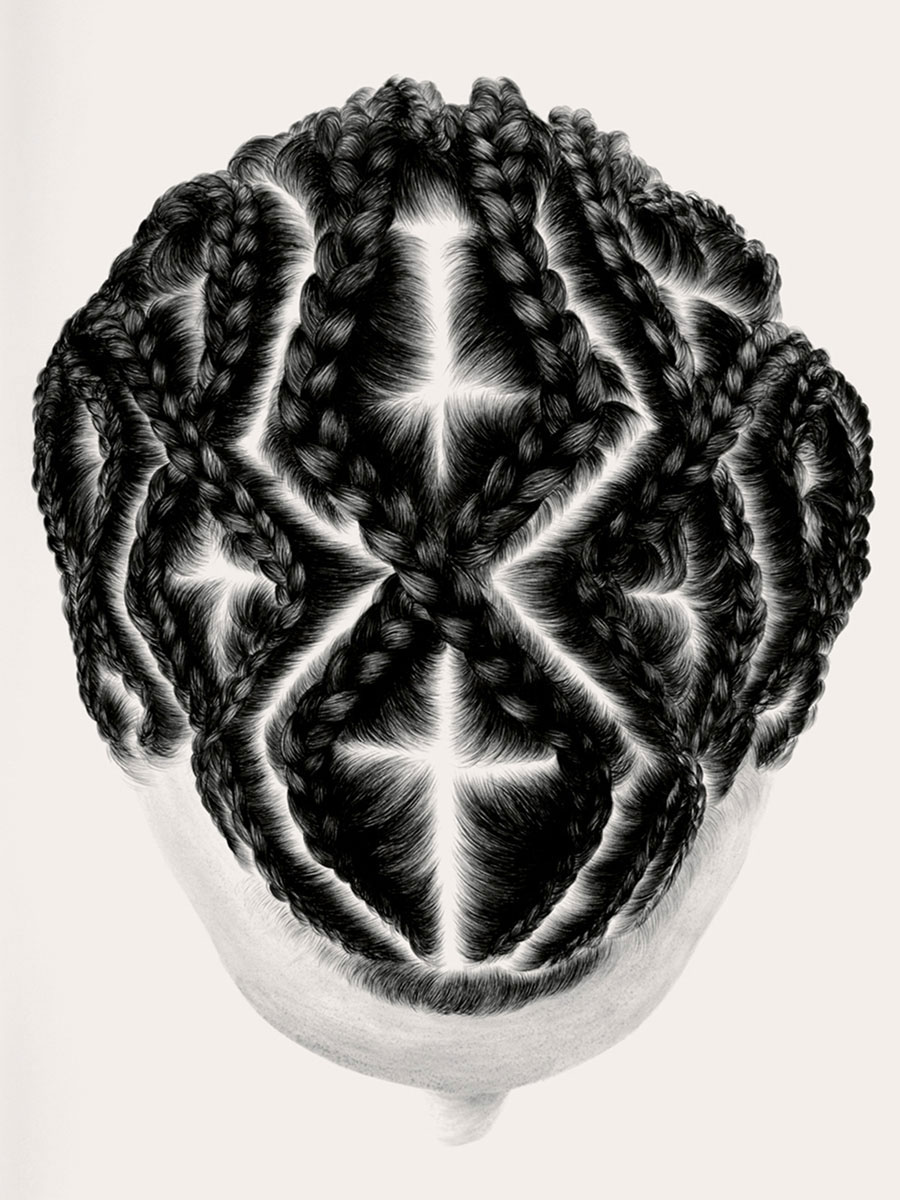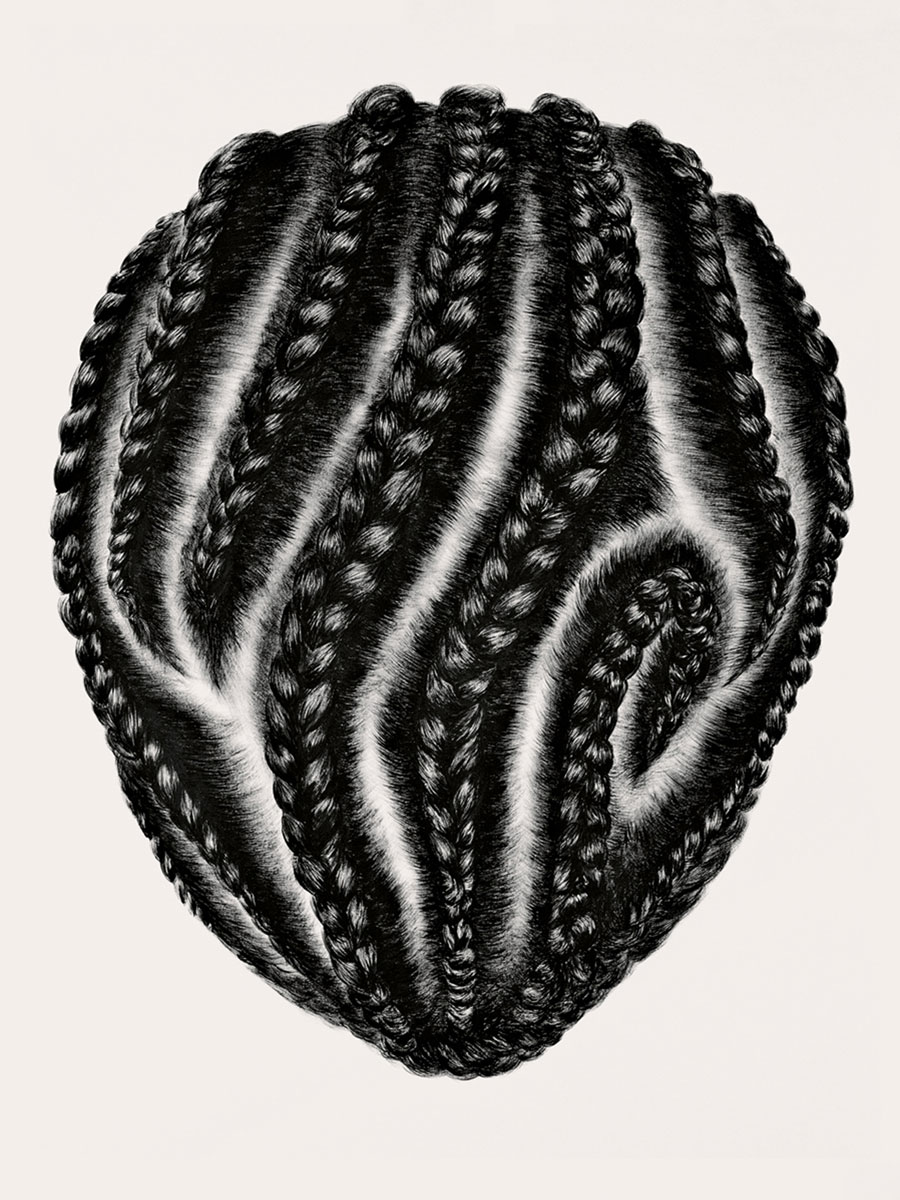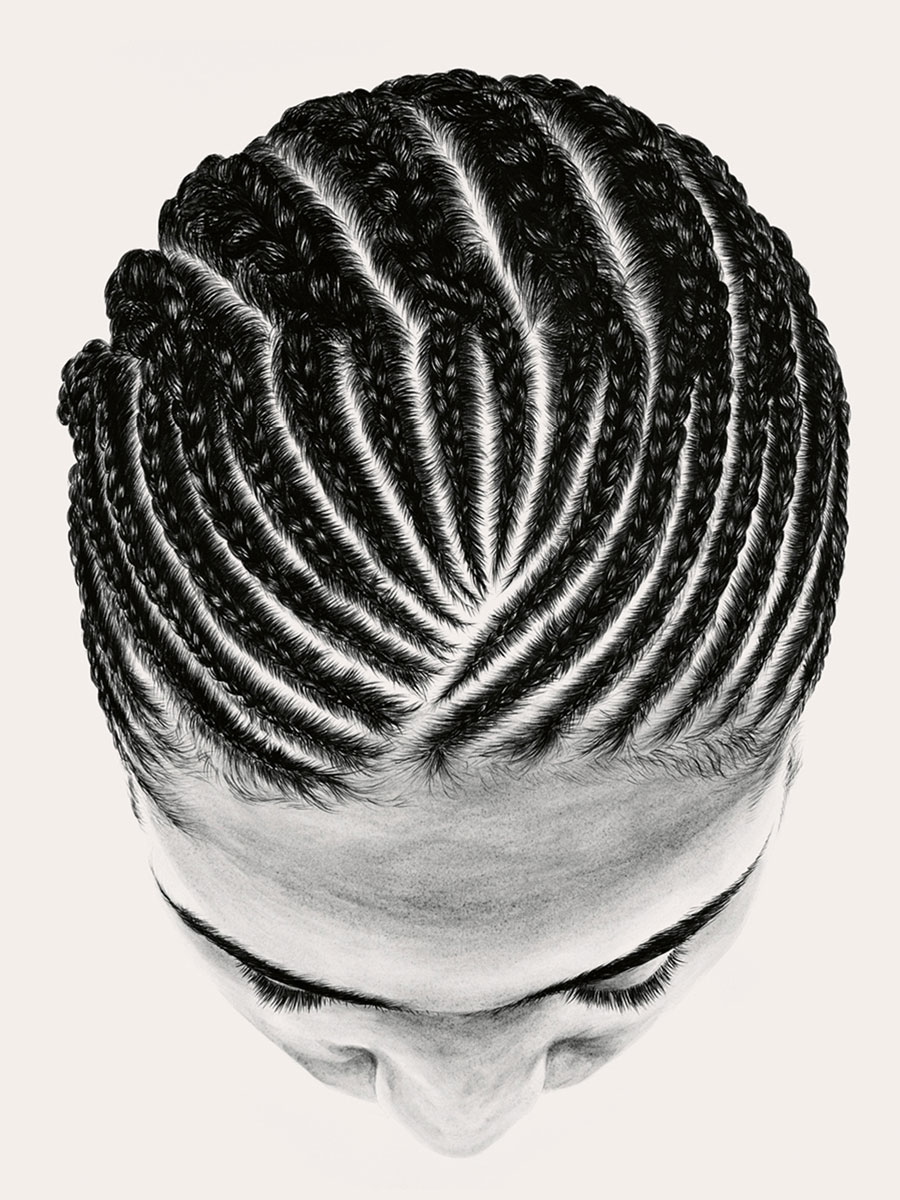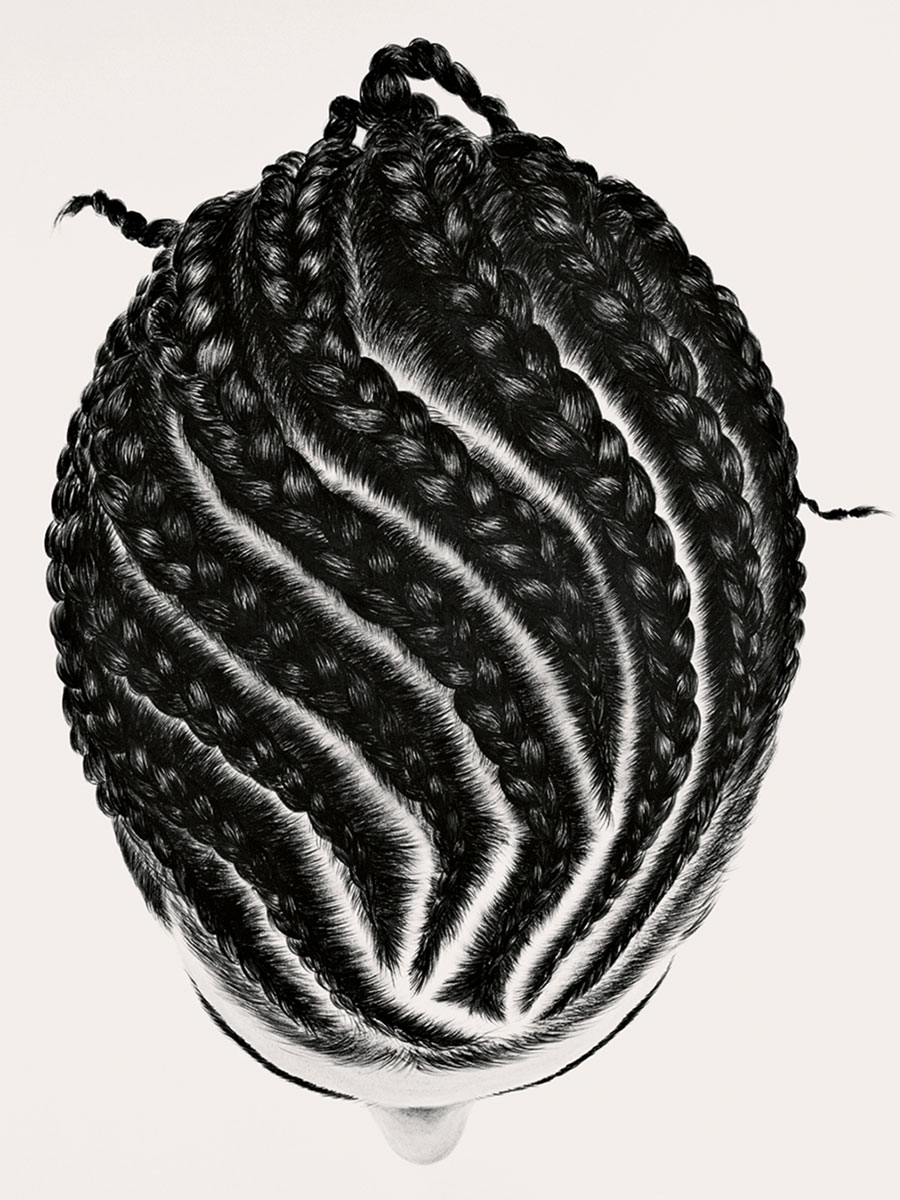 So Yoon Lym is a painter based in northern New Jersey. She had a solo exhibition, "The Dreamtime: Hair and Braid Pattern Paintings," in November 2010 at the Paterson Museum, New Jersey. Her next solo exhibition, "Urban Patterns," will take place in April 2011 at the Arthur M. Berger Gallery, Manhattanville College, Purchase, New York.
If you've enjoyed the free articles that we offer on our site, please consider subscribing to our nonprofit magazine. You get twelve online issues and unlimited access to all our archives.