Winter 2011–2012
Day 175: Light on a 90-Minute Cycle
Sunrise, sunset
Luca Buvoli
This contribution to Cabinet's "24 Hours" issue was completed in New York, New York, in 13 hours, 43 minutes.
---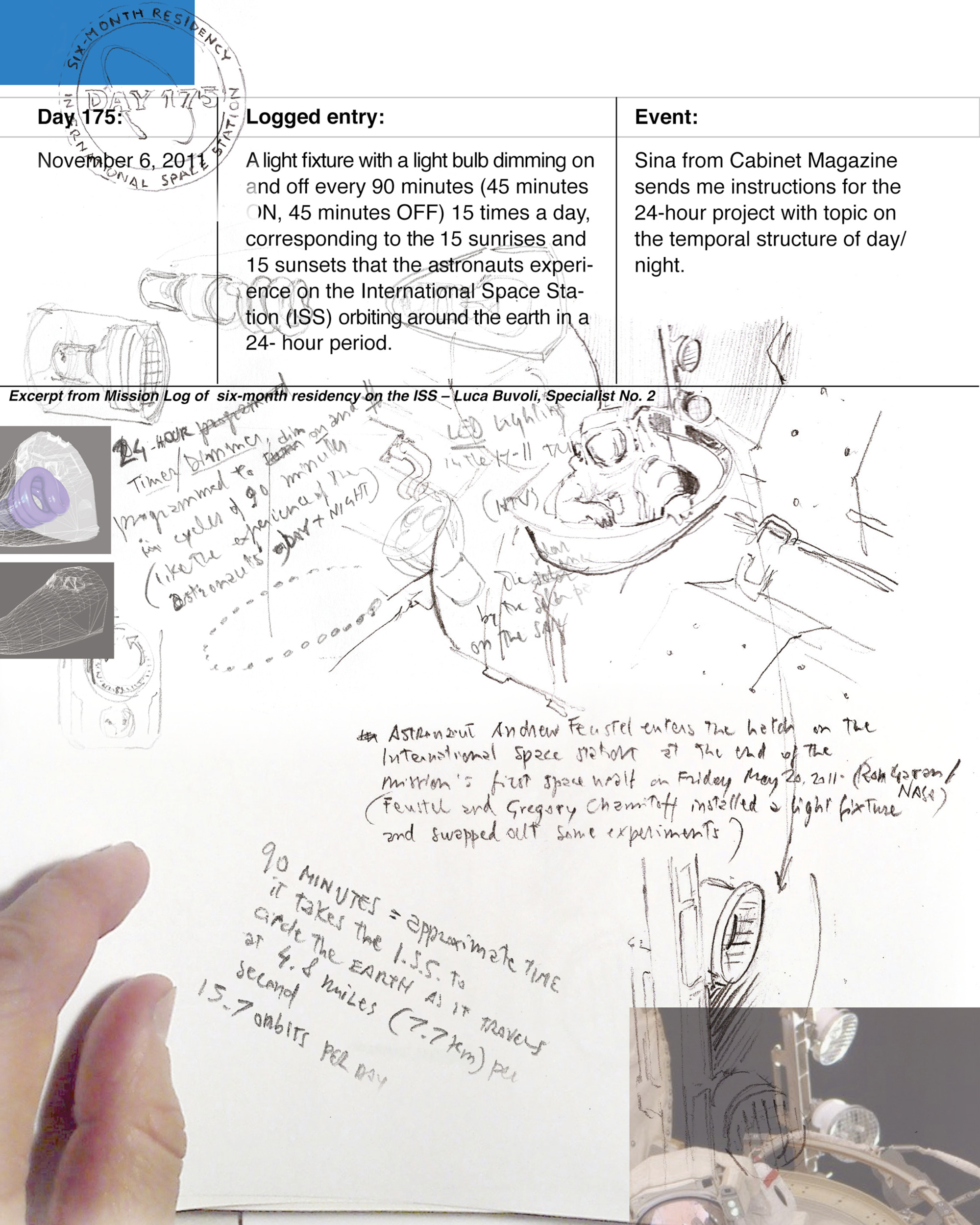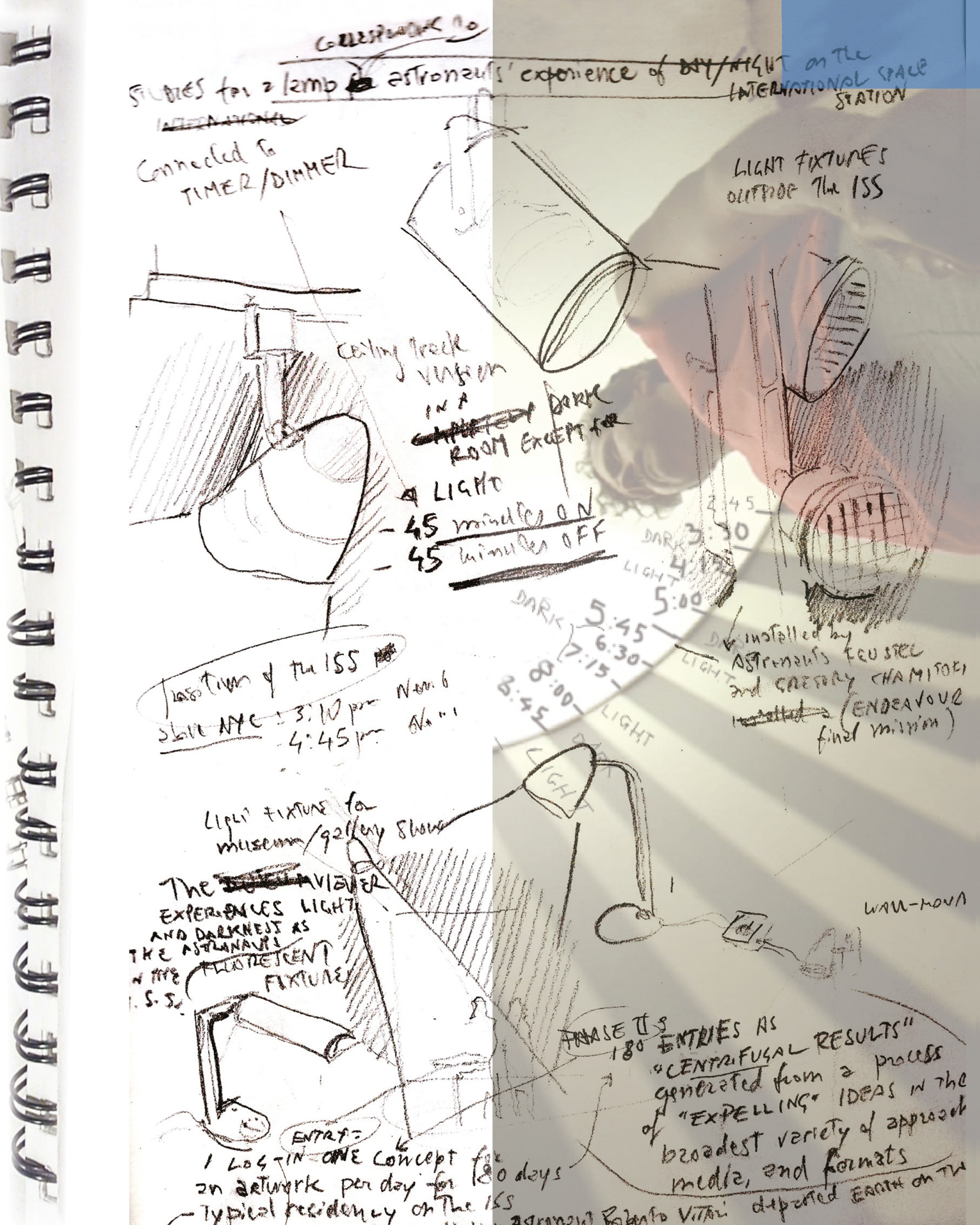 To view a PDF of "Day 175: Light on a 90-Minute Cycle," click here.
Luca Buvoli is a New York–based artist. Works from his multi-media projects Not-a-Superhero and Flying: Practical Training were shown at the Museum of Modern Art, New York (2004, 2009); the Venice Biennale (2007); and Deutsche Guggenheim, Berlin (2010).
If you've enjoyed the free articles that we offer on our site, please consider subscribing to our nonprofit magazine. You get twelve online issues and unlimited access to all our archives.