Winter 2011-2012
Conversation Excerpts
Sure, they can steal your dog
Mariana Castillo Deball
This contribution to Cabinet's "24 Hours" issue was completed in Berlin, Germany, in 20 hours, 10 minutes.
---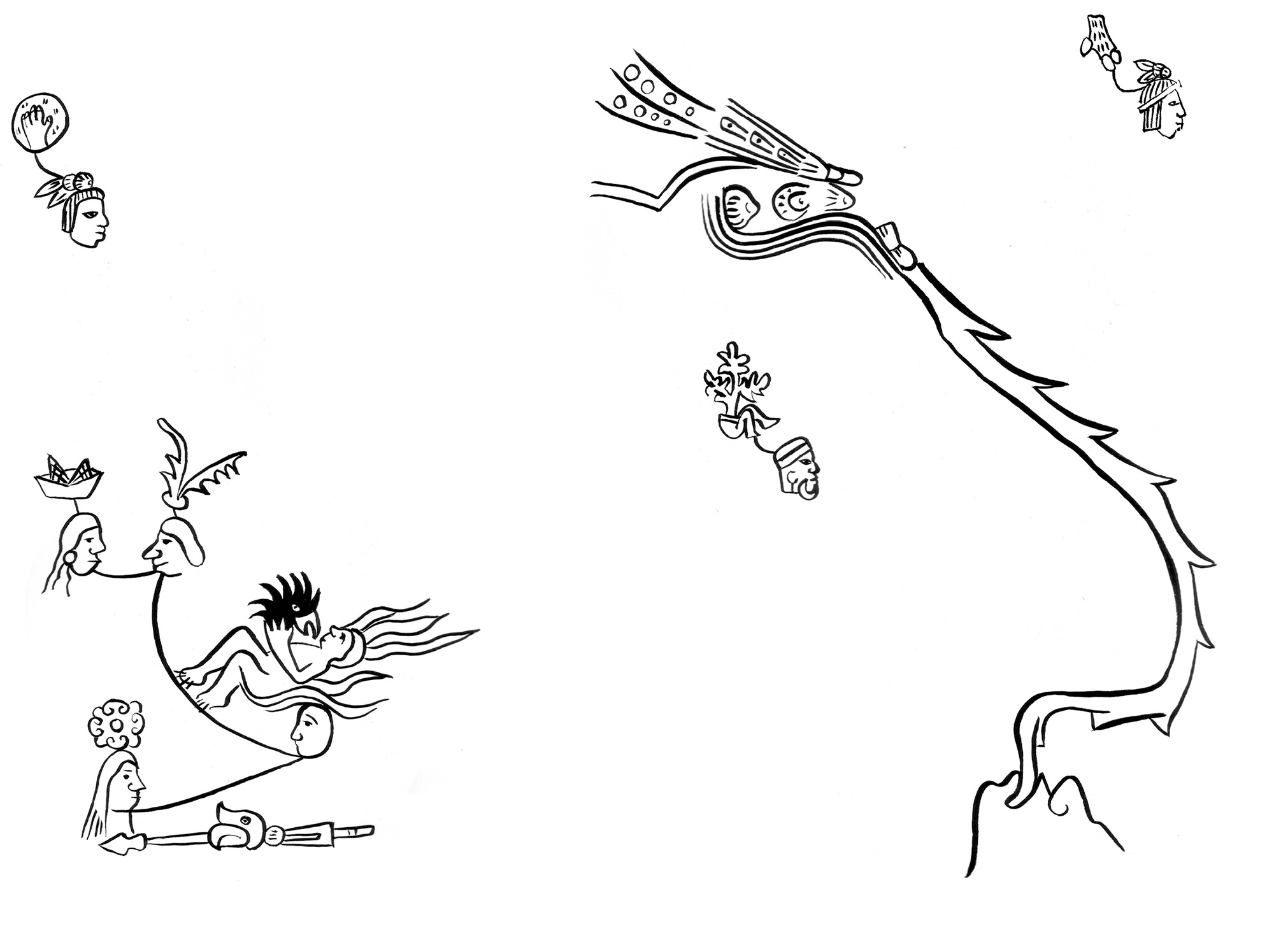 I know we don't speak much about
content lately but more about
practicalities and fundraising.
They will be teaching anticapitalist and
revolutionary strategies.
How to sleep with your hand folded like
a chicken underneath your head.
The washing machine is throwing water
all over the place, I'll call you later.
I am sorry to call you just now, I was the
entire day outside of the office, but let's
meet next week.
Why do you want to have the contract
for two years instead of three?
The left hip went down, and the shoulder
up to compensate for the horizontal
optical balance.
Sure, they can steal your dog.
It seems a little bit crazy, the situation on
that side of the world.
It is difficult to think with so much water
in your brain.
There is a thin but efficient layer that
separates the inner brain from the rest of
the things in the skull.
Here is the drawing finally, btw, what's
that on the hill? The gallows? I didn't see
it until now.
Which one should I wear, the blue one or
the black one or the gray one?
Mariana Castillo Deball is a Mexican artist living in Berlin. Her books include These Ruins You See (Sternberg Press, 2008), Kaleidoscopic Eye (Kunst Halle Sankt Gallen, 2009), and Never Odd or Even, Volume II (Bom Dia Boa Tarde Boa Noite, forthcoming 2012).