Winter 2001–2002
Unlimited Edition / Evil/Exit
Does it lurk inside or outside?
Vincent Mazeau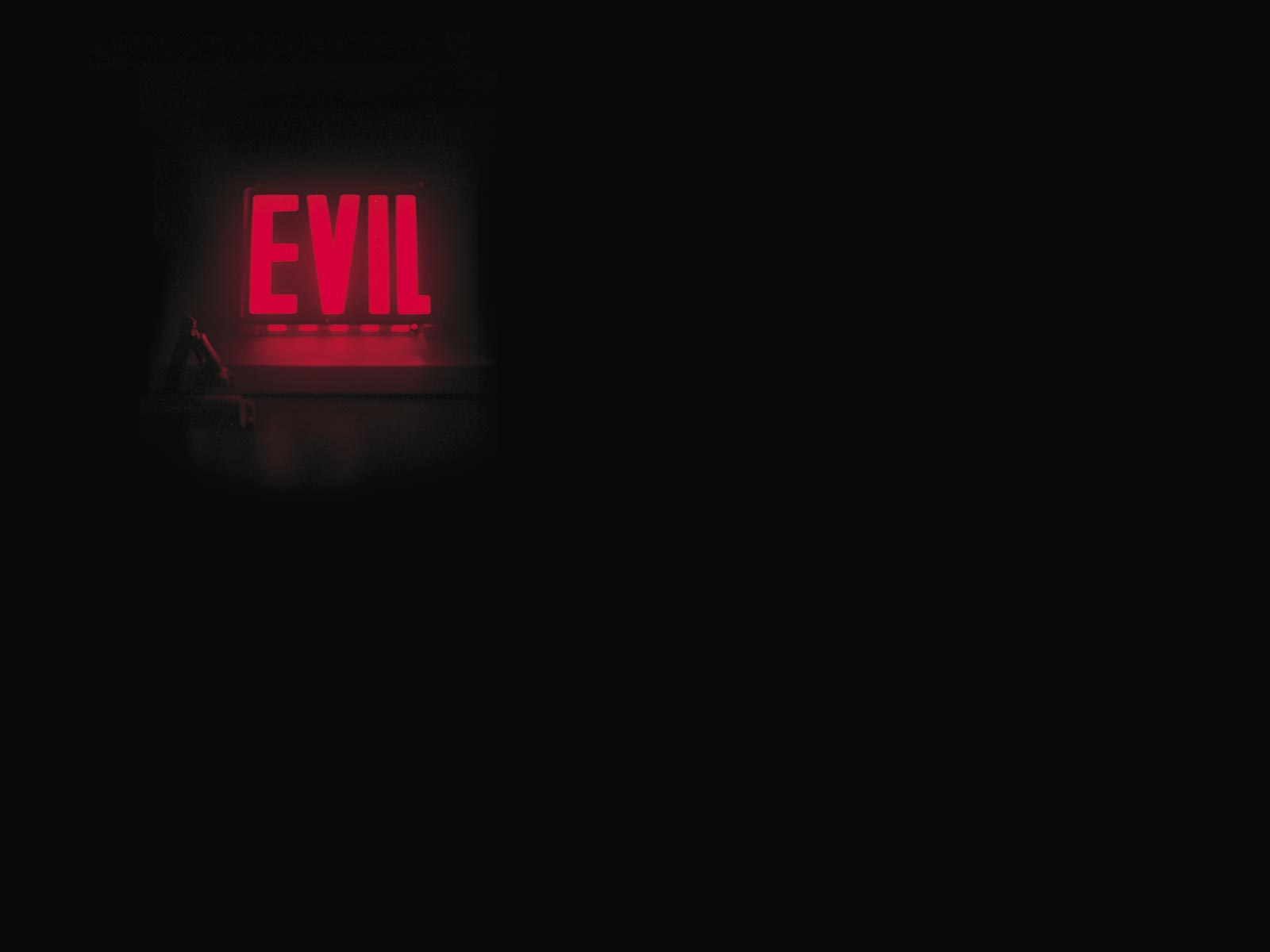 Cabinet is pleased to present the second of its unlimited editions. In the paranoid spirit of Kafka's nameless character in The Burrow and Travis Bickle in Scorcese's Taxi Driver, New York artist Vincent Mazeau has turned the familiar EXIT sign into a punning omen. This sign can hang above our doors to remind us daily that evil lives just beyond the threshold of our workplace and home waiting for any opportunity to unveil itself.
An unlimited edition of 9" x 12" glow-in-the-dark EVIL/EXIT signs are available for $25 each. Ten dollars of this payment are tax deductible in accordance with section 501(c) (3) of the Internal Revenue Code.
A custom-ordered metal "replacement" stencil for lighted industrial exit signs is also available for $40. These can be placed in existing housings as depicted in the photo above. Fifteen dollars of this order are tax deductible.
All the revenues from these commissioned pieces will go toward our non-profit publication. Please note that the nature of infinity means that we will only produce a finite number of these editions, even though they are technically "unlimited." Orders can be placed by emailing editions@immaterial.net
Vincent Mazeau is an artist/designer living and working in New York. He is a founding member of Big Room, a New York–based association of artists and designers. Currently he is devising a four-part plan to escape New York via inflatable speed boat, motorcycle, El Camino, and an Airstream trailer.
If you've enjoyed the free articles that we offer on our site, please consider subscribing to our nonprofit magazine. You get twelve online issues and unlimited access to all our archives.