Spring 2014
Artist Project / Overgrowth
Creeping kudzu
Helene Schmitz
Kudzu is a highly aggressive vine that has invaded large areas of the American South. Originating in East Asia, the plant was first introduced into the United States in 1876 at the Centennial Exposition in Philadelphia as part of a botanical exhibition at the Japanese pavilion. Visitors admired kudzu's large, beautiful leaves and rapid growth (during the summer, as much as a foot in twenty-four hours) and before long, Americans started to grow the vine in their gardens.
Already in the early twentieth century, however, botanists raised concerns regarding the invasiveness of the species. Their warnings were initially ignored; as late as the Depression, for example, the US government was actively planting kudzu along railroad tracks to reduce erosion. But by the 1950s, authorities had removed kudzu, whose dense foliage was choking native vegetation, from the list of permissible cover plants. By 1970, it had been officially declared a weed; since 1997, it has been listed among plants covered by the Federal Noxious Weed Law.
Given how expensive and time-consuming it is to kill the plant, kudzu today thrives mainly in poorer areas of the country, where authorities have fewer resources for plant eradication. More recently, the Asian kudzu bug, which first appeared in the United States in Georgia in 2009, has helped curtail the spread of the vine, but the bug also eats commercial plants, such as soybeans, and is now itself considered a pest.
In 2012, Helene Schmitz traveled in Georgia, Alabama, and South Carolina to photograph the ways in which kudzu has transformed the landscape of the southeastern United States.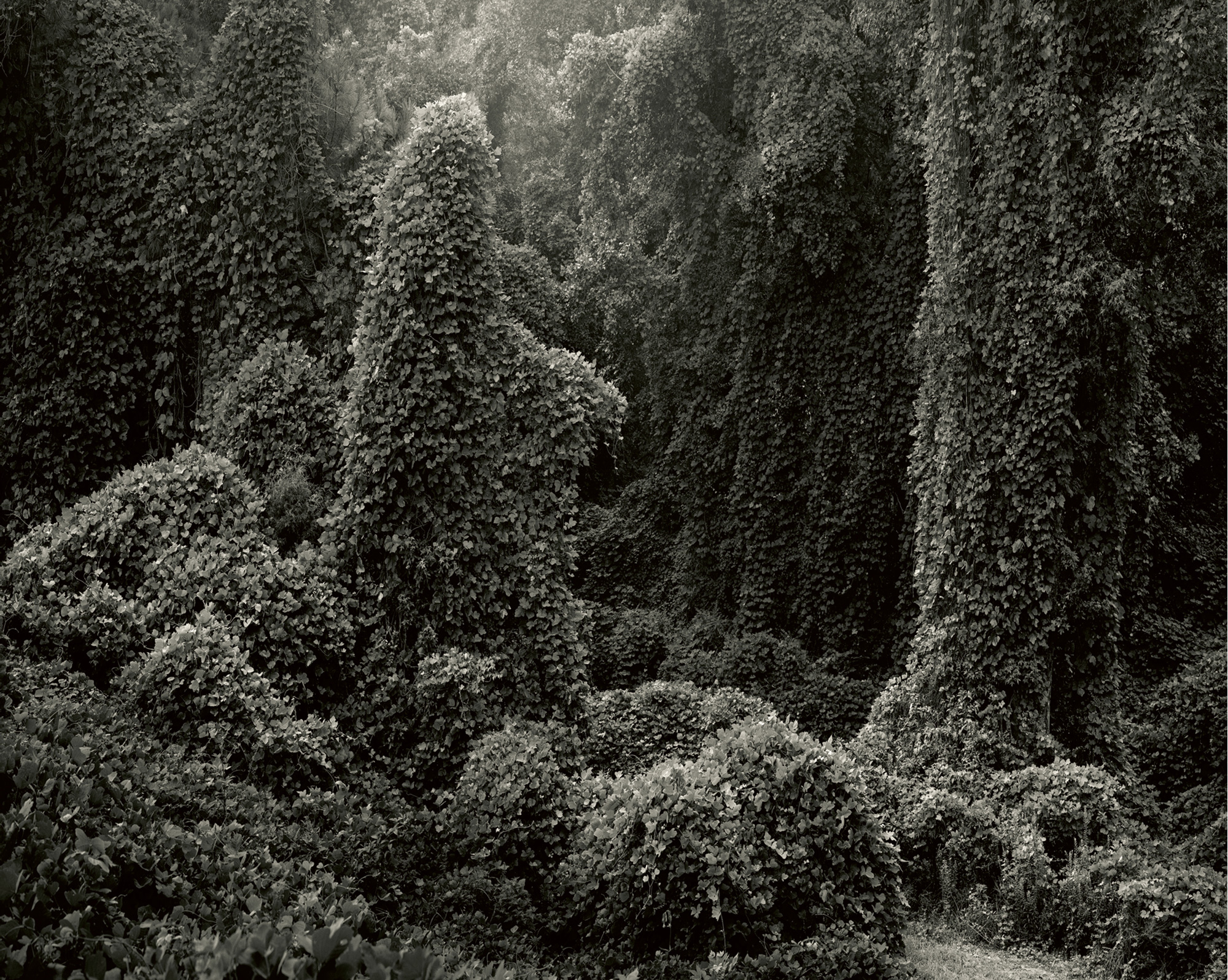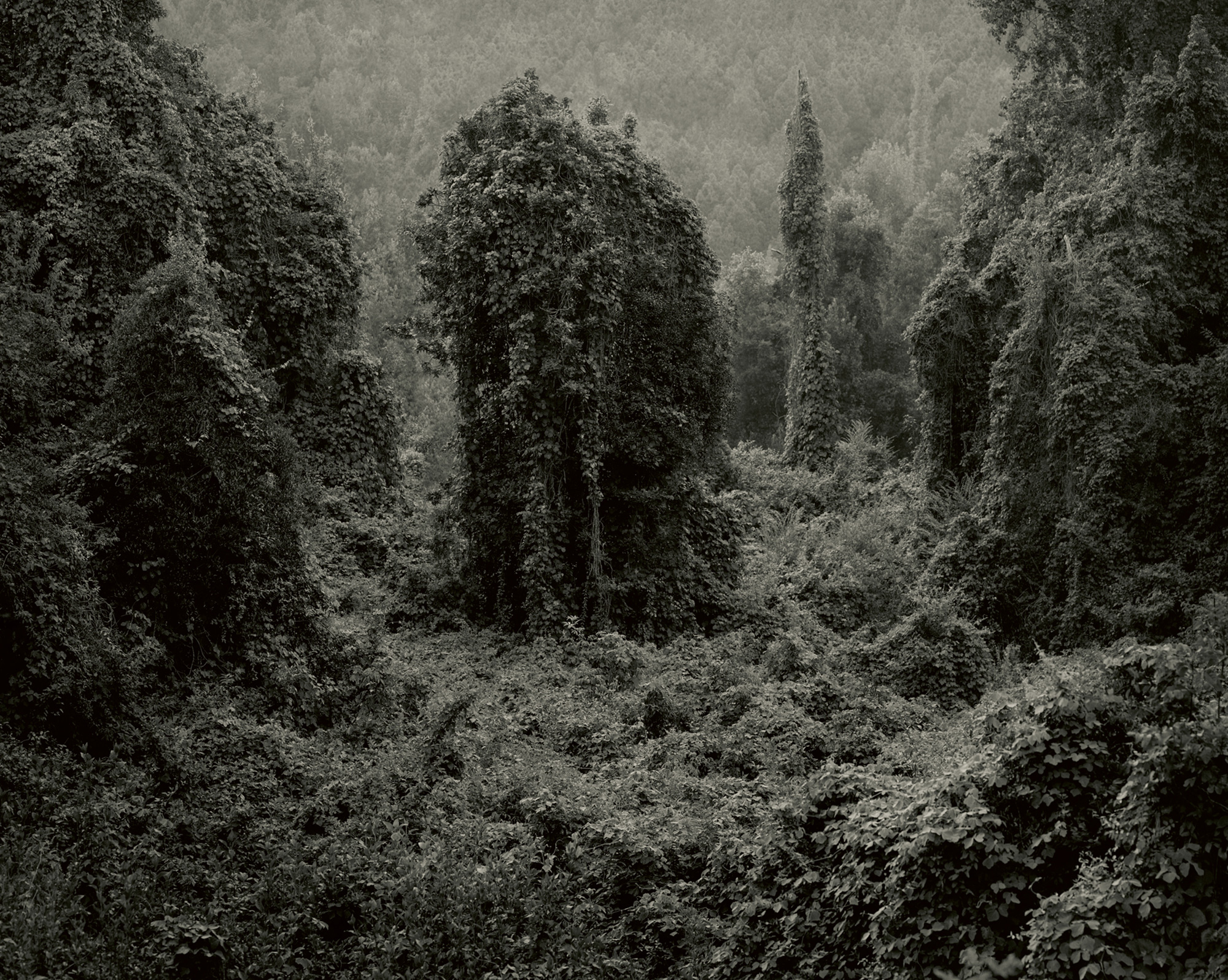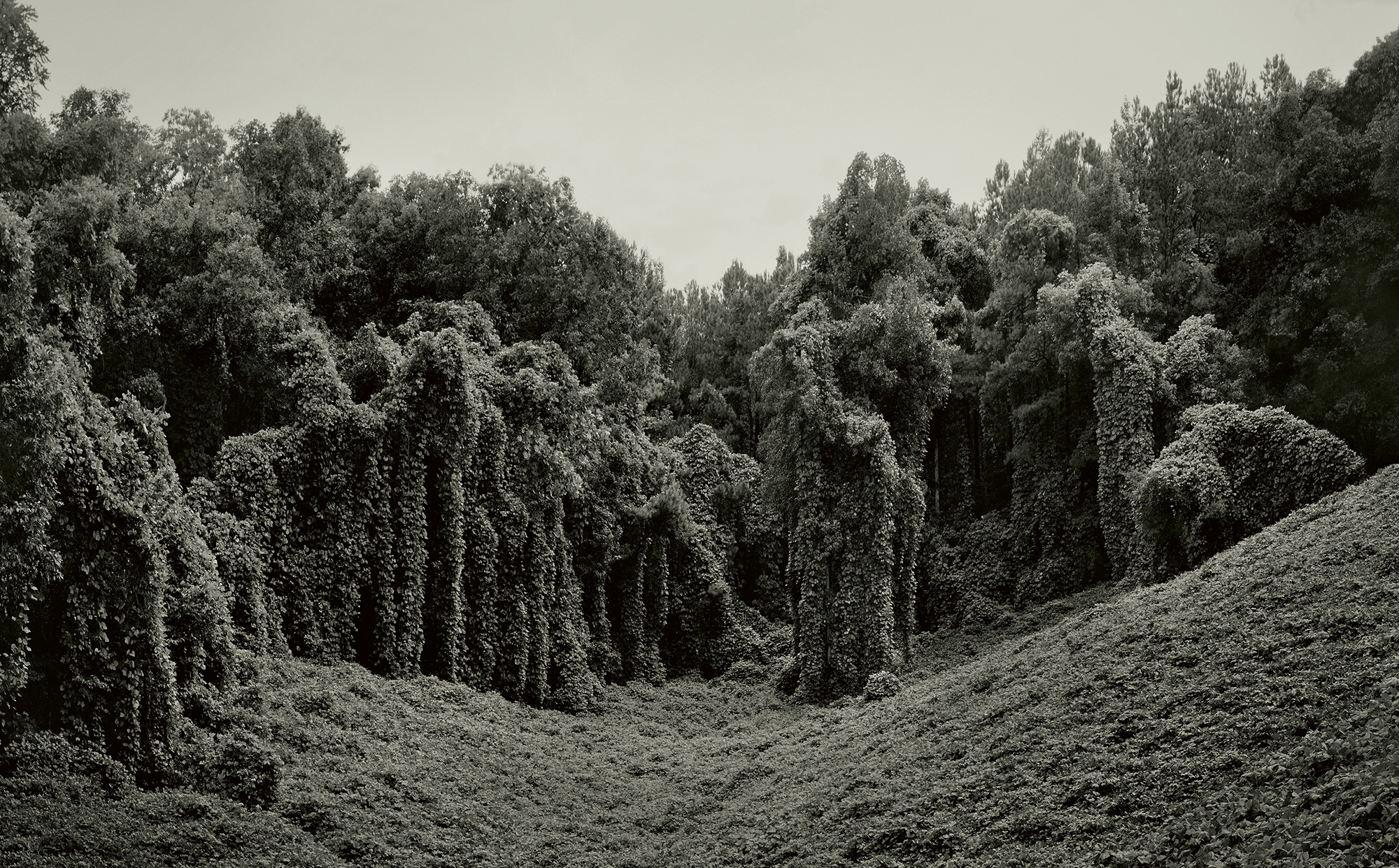 Helene Schmitz is a photographer based in Stockholm and Paris. Her books include Linnaeus and the Dream of Order in Nature (Natur och Kultur, 2007) and Ur regnskogens skugga (Bokförlaget Max Ström, 2013). In February 2015, she will have a retrospective exhibition at Dunkers Kulturhus, Sweden, and publish her fourth book. For more information, see www.heleneschmitz.se.