Fall 2002
Artist Project / Stamps
It's on the mail
Nicholas Kahn & Richard Selesnick, Richard Massey, Ruth Root, and Shahzia Sikander
Like any magazine, Cabinet receives hundreds of pieces of mail every week, and we've noticed more and more of them are arriving stampless. The proliferating institutional use of metered postage (not to mention electronic mail), has made the familiar stamp — that quintessential mechanically reproduced work of art—something of a rarity, its often evocative symbolic forms replaced by the anti-lyrical certainties of a deadpan price tag.
On the following page are four sets of artist-designed postage stamps commissioned by Cabinet for its eighth issue.
The artists:
Rows 1 and 2: Kahn & Selesnick (Penny Red, Penny Black)
Rows 3 and 4: Richard Massey
Rows 5 and 6: Ruth Root
Rows 7 and 8: Shahzia Sikander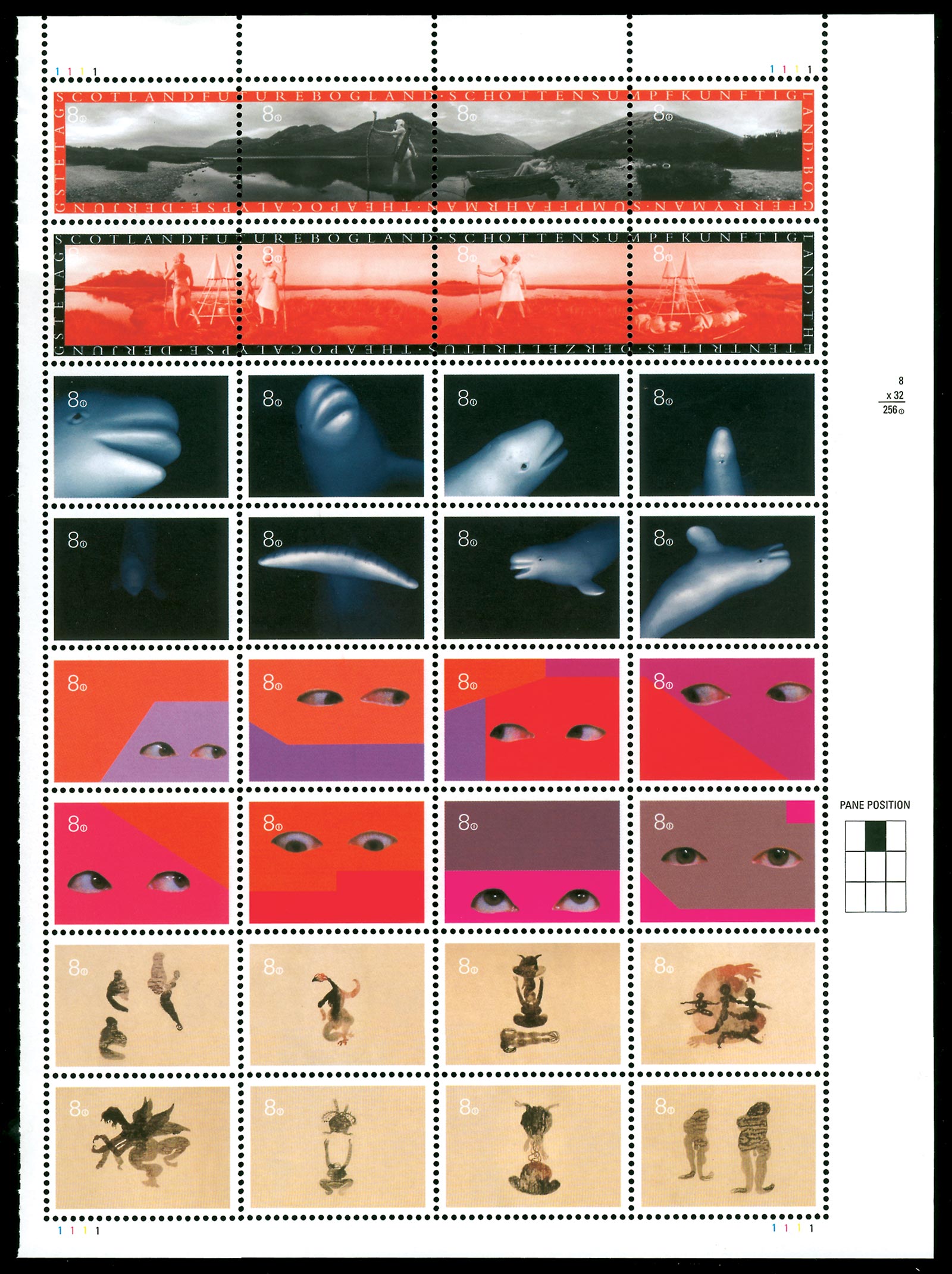 Nicholas Kahn & Richard Selesnick have been collaborating on a variety of projects since 1988. Their book, scotlandfuturebog, is due out this September from Aperture Press.
Richard Massey is a graphic designer based in New York. He is the founder of OIG.
Ruth Root is an artist based in New York City.
Shahzia Sikander is a New York–based painter whose work experiments with the genre of Indo-Persian miniature painting.
If you've enjoyed the free articles that we offer on our site, please consider subscribing to our nonprofit magazine. You get twelve online issues and unlimited access to all our archives.