Book Launch /
"The Captioning Séance," with Wayne Koestenbaum
Date: Saturday, 7 May 2016, 12:30–1 pm
Location: Frieze New York Art Fair, Randall's Island, New York (map and directions here)
Free with Frieze New York pass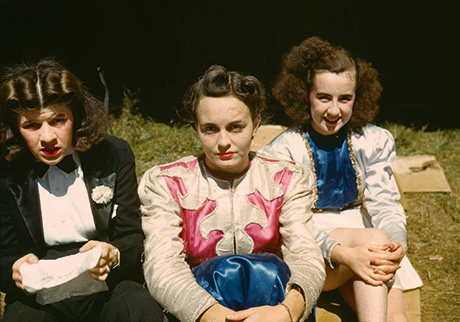 Please join us at Frieze New York for a launch event with poet and cultural critic Wayne Koestenbaum on the occasion of the release of his new book Notes on Glaze (Cabinet Books, 2016).
In 2010, Koestenbaum began a regular column in Cabinet magazine. Entitled "Legend," the column's premise was that Koestenbaum would write one or more extended captions for a photograph that the editors had sent him. These images—drawn from vernacular, commercial, and scientific sources—were all unfamiliar to the author. Notes on Glaze features all eighteen columns alongside a new introductory essay.
For this event at Frieze New York, Koestenbaum invites visitors to bring a photo and receive from him a spontaneous, individualized caption. The performance will be a form of drop-by clairvoyance, with each caption based on Koestenbaum's instant interpretation of the visitor's aura.
More information on the book is available here.
---
About the Author
Wayne Koestenbaum is a poet, critic, painter, and musician. He has previously published seventeen books of poetry, criticism, and fiction, including The Pink Trance Notebooks (Nightboat Books, 2015), My 1980s & Other Essays (Farrar, Straus & Giroux, 2013), Hotel Theory (Soft Skull Press, 2007), and The Queen's Throat (Poseidon Press, 1993), a finalist for the National Book Critics Circle Award. Koestenbaum's first solo exhibition took place at White Columns in New York in 2012; a survey of his paintings appeared at the University of Kentucky Art Museum in 2015. He has given musical performances at the Kitchen, New York; REDCAT, Los Angeles; the Whitney Museum of American Art, New York; and the Los Angeles County Museum of Art, Los Angeles. Koestenbaum has taught at Yale University, both in the English Department and as a visiting member of the painting faculty of the School of Art, and is a Distinguished Professor of English at the CUNY Graduate Center in New York City.