Exhibition /
"School of Death"
Dates: 7 May–18 May 2013
Location: Family Business, 520 West 21st Street, New York
Organized by Cabinet and Simon Critchley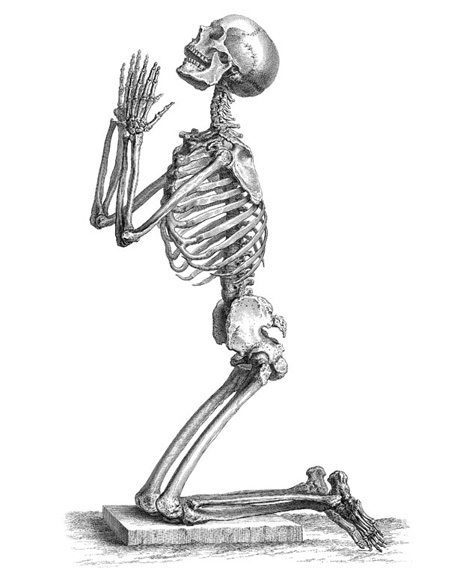 Cabinet is pleased to present, in collaboration with philosopher Simon Critchley, the first incarnation of the School of Death, an educational institution dedicated to exploring the relationship between death and the examined life. As the institution's motto declares, "If the examined life is not worth living, then is death not worth examining?"
A new lesson—taking the form of a drawing, a chart, a story, a parable, an anecdote—will be written each day on a chalkboard installed at Family Business. In addition, there will be a number of evening talks and programs at the exhibition space.
Programs
7 May 2013, 6–9 pm: Opening, Performance, and Talk
For the opening of the school, the organizers are pleased to present a reading of Giacomo Leopardi's 1824 "Dialogue between Fashion and Death" by Nikki Columbus and a surprise guest, as well as a short talk by D. Graham Burnett on "The Metachrotic Swan Song."
16 May 2016: Lecture
Simon Critchley will give a lecture entitled "Learn How to Die."
18 May 2013, 2–5 pm: Suicide Note and Epitaph Workshop
A hands-on workshop on suicide notes (2–3:30 pm) run by Simon Critchley, will be followed immediately by a workshop on epitaphs (3:30–5) run by Jeff Dolven. Please bring your works-in-progress for classroom discussion.
See press about the "School of Death" in the New York Times, ABC News, and MailOnline.
---
About the Organizers
Simon Critchley, who is not dead yet, teaches philosophy for a living at the New School for Social Research. He writes for the New York Times and his new book Stay, Illusion!: The Hamlet Doctrine, co-written with Jamieson Webster, will be published by Pantheon in June.
Family Business is an exhibition space initiated by Maurizio Cattelan and Massimiliano Gioni. It is a free time-share: a space made available to people who have something interesting to say; a way to get to know new families and friends. Family Business is powered by the Center for Curatorial Studies at Bard College. A guest + a host = a ghost. Nadja Argyropoulou is the Family Business guest (or ghost) curator for 2013.