Fall 2008
Inventory / The Present of Past Things
Down to me
Paul Ramirez Jonas
"Inventory" is a column that examines or presents a list, catalogue, or register.
---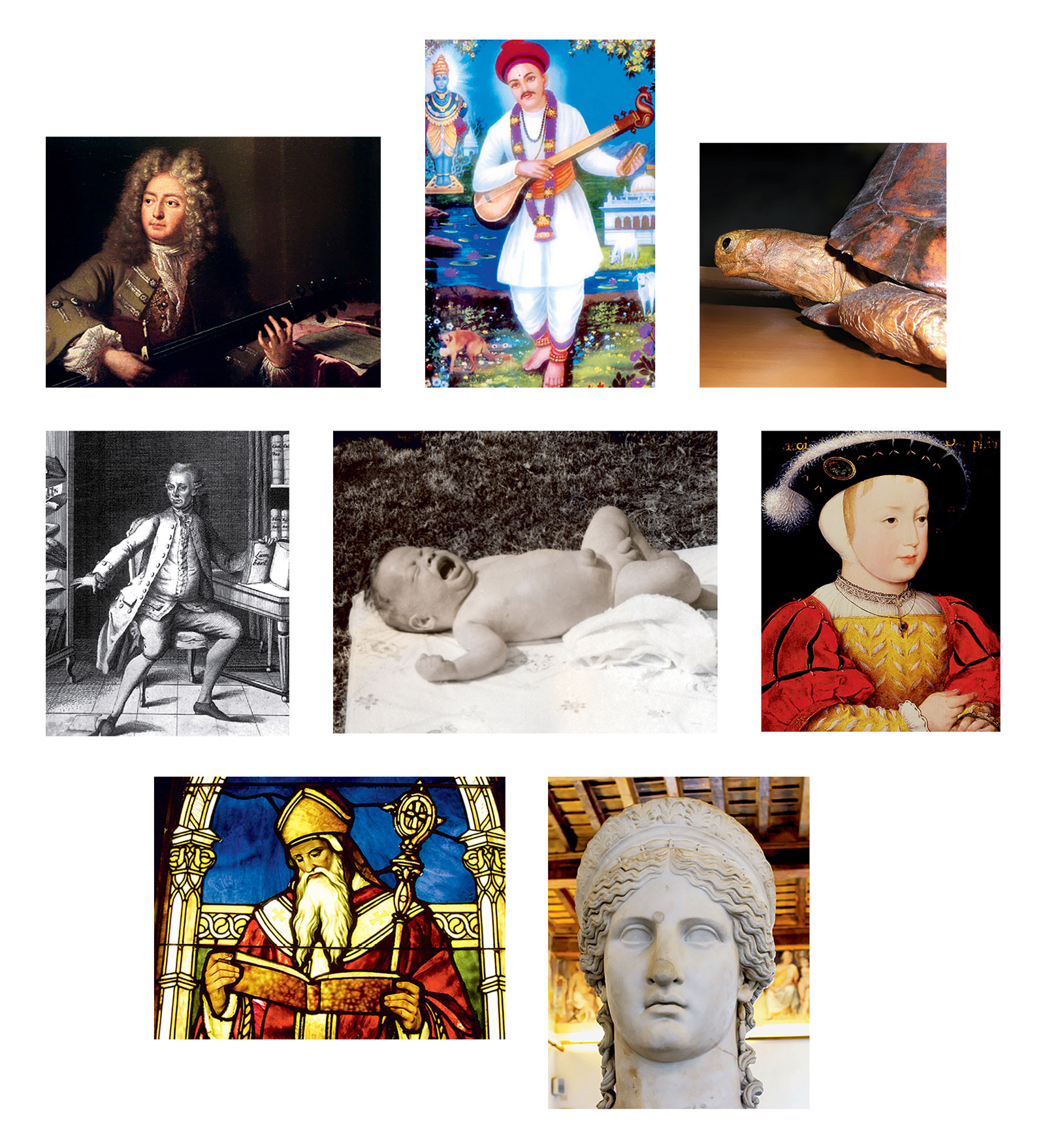 Antonia Minor was thirty-six years old at the beginning of the Common Era. Her grandson Caligula led her to suicide in the year 37 CE, …

... the same year that Yosef Ben Matityahu was born. During the first Jewish-Roman war of 66–73, he was trapped in a cave along with forty of his soldiers. They drew lots and killed each other, one by one, counting every third person in line. When there were only 
two soldiers left, Yosef convinced the other man to surrender rather than continue. The position of the sole survivor within such a group is now known as the Josephus Problem in mathematics. He died in the 
year 100, ...

… when Annia Galeria Faustina, known as Faustina the Elder, was born. She had a happy marriage to Roman Emperor Antoninus Pius. He deified her as a goddess upon her death in 141, ...

... the year Han Fu was born. He was a bureaucrat during the Three Kingdoms era of China. He made some bad decisions that are best forgotten. He committed suicide in 211, …

... the year that Lady Xiahou Hui was born. She was Lord Shima Shi's first wife. After her death he married Empress Dowager Yang Huiyu who insisted that Lady Xiahou be made empress posthumously. She was perhaps unaware that Lady Xiahou had been poisoned by their mutual husband in 234, ...

... the same year that Saint Denise was born. During Emperor Decius's persecution of the Christians, the sixteen-year-old girl threw herself on the bodies of two men, Paul and Andrew, who had been stoned to death, saying, "I should share your suffering on earth, that I might share your glory in heaven." She was immediately beheaded. It was 250, ...

… the year that Valerius Licinianus Licinius was born. A Roman Caesar, he was executed by order of Emperor Constanine I, whose son incidentally had the next person on this list executed. Licinius died in 325, ...

... the year that Flavius Claudius Constantius Gallus was born. He was very good looking, with soft blond hair. He was executed in 354, ...

... when Saint Augustine was born. He wrote a fitting addition to this timeline: "There are three tenses or times: past, present and future ... These are three realities in the mind, but nowhere else as far as I can see, for the present of past things is memory, the present of present things is attention, and the present of future things is expectation." He died as the Vandals were tearing down the walls of Hippo, Algeria, in 430, …

... when Julius Nepos was born. He was the last legitimate Western Roman Emperor. He ruled for about a year, and was murdered by his own soldiers either on April 25, May 9, or June 22 in 480, ...

... the year that Anicius Manlius Severinus Boethius was born. While tortured and imprisoned, he somehow found time to write the most influential Latin book of the Middle Ages. "A cord was twisted round his head many times for a very long period so that his eyeballs started from their sockets; blows from a club finished off the shattered wreck." He died in 524, …

... the year that He Shikai was born. Did Gao Yan have him murdered because he was incompetent and corrupt? Or did he have him killed because he was a lover to Empress Wu, wife of Emperor Wucheng, Gao Yan's father?! We'll never know. The murder took place in 571, …

... the year that Wang Gui, advisor to Li Jiacheng, was born. Li Shimin, the emperor's younger son, killed Li Jiancheng, the heir, and became emperor instead. He retained Wan Gui, knowing him to be an honest and blunt advisor. Talking back to the royal family sometimes pays off. Wang Gui died a duke in 639, …

... the year that Bishop Aldhelm was born. It is said that his people were slow to come to church, and so to attract them, he would stand by a bridge, sing in the vernacular, gather a crowd, and exhort them to sacred subjects. He died doing his rounds in 709, …

... the year the Mayan king Yaxun B'alam IV, also called Bird Jaguar IV, was born. He died after a reign of seventeen years in 768, …

... when the poet Han Yu was born. A religious skeptic, he wrote: "Although your servant is stupid, he cannot help knowing that Your Majesty is not misled by this Buddha, and that you do not perform these devotions to pray for good luck. … How could a sublime intelligence like yours consent to believe in this sort of thing?" Talking back to the royal family sometimes doesn't pays off—he was fired. He died in 824, …

... the year that Al-Hakim Al-Tirmidhi was born. He wandered the world but had returned to his birthplace by the time of his death in 892, … 

… the year that Ai was born. Ai, The last emperor the Tang Dynasty, noticed something tasted funny in his food and fell dead in 908, …

… just as the short life of Thankmar began. He asked for trouble his entire life. By the age of thirty, he was bleeding to death on the altar of the church of Saint Peter in Eresburg. The year was 938, …

... when Abu Aamir Muhammad Ibn Abdullah Ibn Abi Aamir was born. He sacked Barcelona, razed León, destroyed the city of Santiago de Compostela, stole its bells, but left the tomb of Saint James untouched. He died in 1002, …

… when Mei Yaochen came to this world. A terrible bureaucrat but a fantastic poet, he left more than 3,000 poems behind. Realizing he could not surpass the poets of the past, he decided to write about his own lack of ambition, focusing on the pedestrian. He died in 1060, …

… while in India, Brahmadeva, son of Candrabudha, was being born. He knew pi up to four decimal places: 3.1415. He died in 1130, …

… when the Confucian scholar Zhu Xi was born. Thousands attended his funeral in 1200, …

... the year Isaac ben Moses of Vienna, one of the greatest rabbis of the Middle Ages, was born. He witnessed the Jews of France forced to wear a yellow badge, the Jews of Frankfurt massacred, and the Jews of Austria extorted by the nobles. He left his long troubled life in 1270, …

... the year that Namdev, Marathi saint and poet, came into this world. As a child, he took a food offering to Vithoba in the Pandharpur temple. He waited for the deity to eat the food. The statue did not budge. Upset, he declared that unless accepted, he would kill himself. A miracle then took place and the god ate the offering. Namdev died in 1350, …

... the year that Andrew of Wyntoun, Scottish chronicler, was born. His Orygynale Cronykil of Scotland contains an early mention of Robin Hood. He died the year that construction began on the Temple of Heaven in Beijing, in 1420, …

... as Nicolaas Jenson was entering this world. That was 588 years ago, and yet as recently as 1996 the fonts he developed where still used as the basis for contemporary typefaces. He died in 1480, …

... the year that Jean Clouet was born. As an artist, it disturbs me that we know so much about Jean but that there are no surviving paintings we can be sure are his. He died in 1541, …

... when Hattori Hanzo, a ninja and famous Samurai nicknamed "Devil Hanzo," was born. His battle helmet, spears, and body are still at rest in the Sainen-ji temple cemetery in Shinjuku. He died in 1596, …

... as Jan Van Goyen was born to this world. He was not a very successful artist, his paintings rarely selling for much. He made up for it by painting quickly (1,200 paintings!), using thin paint and inexpensive pigments. He also speculated in tulips and real estate. Nothing worked. He died 18,000 guilders in debt in 1656, when …

... French viol player and composer Marin Marais was born. Books: 5, still in print. Children: 19, now all dead. Titles: 1, Ordinaire De La Chambre Du Roy Pour La Viole. Died: 1728, …

… when Johann Heinrich Lambert was born. He proved that Pi is irrational. He died in 1777, …

… the year that Tu'I Malila, the longest living animal in history, was born. The tortoise died of natural causes in 1965, …

… when I, Paul Ramirez Jonas, was born.

Paul Ramirez Jonas is an artist based in New York. His work is currently on view at the Aldrich Contemporary Art Museum, Ridgefield, Connecticut, and at the 28th São Paulo Biennial.
If you've enjoyed the free articles that we offer on our site, please consider subscribing to our nonprofit magazine. You get twelve online issues and unlimited access to all our archives.