Winter 2011-2012
Legend / Three Women
What we did
Wayne Koestenbaum
"Legend" is a column by Wayne Koestenbaum in which he suggests one or more possible captions for an image provided by the editors of Cabinet.
---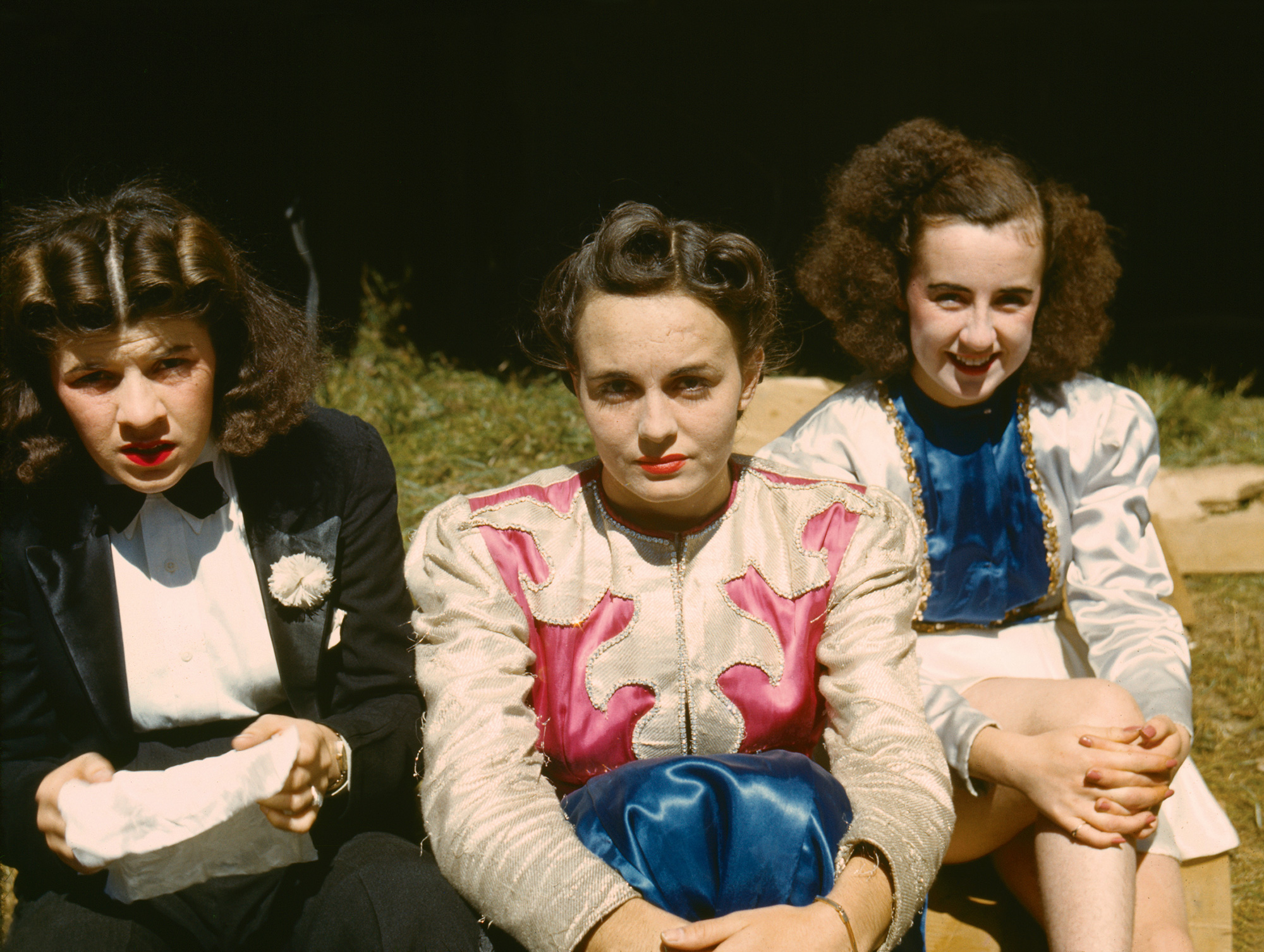 We trusted Max Factor. We were not underage. We wore fascist charmeuse. We had problems. We sat on paper bags. We auditioned for the circus. We torched charm school. We were the grandmothers of Fran Lebowitz. We were anti-Semitic. We boycotted miscegenation. We slaved for Sunkist. We stump-speeched for Sacco and Vanzetti. We recovered incest memories after seeing Mädchen in Uniform. We auditioned for No, No Nanette. We purified uranium 235. We invented Kodachrome.
We were a film by Robert Altman. We were not M*A*S*H, not Nashville. We were a film by Frederick Wiseman. We were not Titticut Follies, not Deaf.
We co-starred in The Mikado. We had group sex with the midget and the bearded lady. We indulged in "orgies of co-existence," said our friend Fernando Pessoa. We licked the Dalai Lama. We psychoanalyzed the Grateful Dead.
We were the aunts of Ernest Borgnine. We choreographed shadow-puppet finger ballets in homage to Greer Garson. We stalked Tom Mix outside Grauman's Chinese. We died in childbirth.
We wore Pessoa's perfume, sold at Woolworth's—Chrysanthemum Hours, its formula later stolen by Coty to make Lady Stetson, which smelled, Pessoa said, like "the slobber of an idiot Destiny"; "banality is a mother's lap," he muttered when we met him on the desiccated lawn after our Mikado debut. We drank his "nunnish water," sieved from Gold Rush streams by Bernardo Soares, assistant bookkeeper, pervert-at-large.
We were plainspoken. We admired Mary Barnard's Sappho. We frenched Mildred Aldrich in Fiesole. We rode imagism's roller-coaster. We barked out orders to Ford Madox Ford. We failed forensics. We forgave Fatty Arbuckle. We met him in St. Louis. We were the boys next door. We smoked Old Golds during Prohibition. We switched to Chesterfields after the Anschluss.
We copyedited Jean Harlow's only novel, Today Is Tonight. We trimmed her prose's fat. We disputed the coroner's claim of cerebral edema. We cleaned rooms in the Mark Hopkins Hotel. We translated Egon Schiele's love poems. We practiced hatha yoga in Palestine. We offered karmic cleansings to Great War veterans.
We were pimped by football coaches to rich donors. We broke water on Black Monday. We were not moved by the ragged slashes in Clyfford Still paintings. We were rejected by Black Mountain College. We body-doubled for Marlene Dietrich in Rancho Notorious.
Wayne Koestenbaum has published thirteen books of criticism, poetry, and fiction, including, most recently, Humiliation (Picador, 2011). Forthcoming is The Anatomy of Harpo Marx (University of California Press, 2012).