Cabinetlandia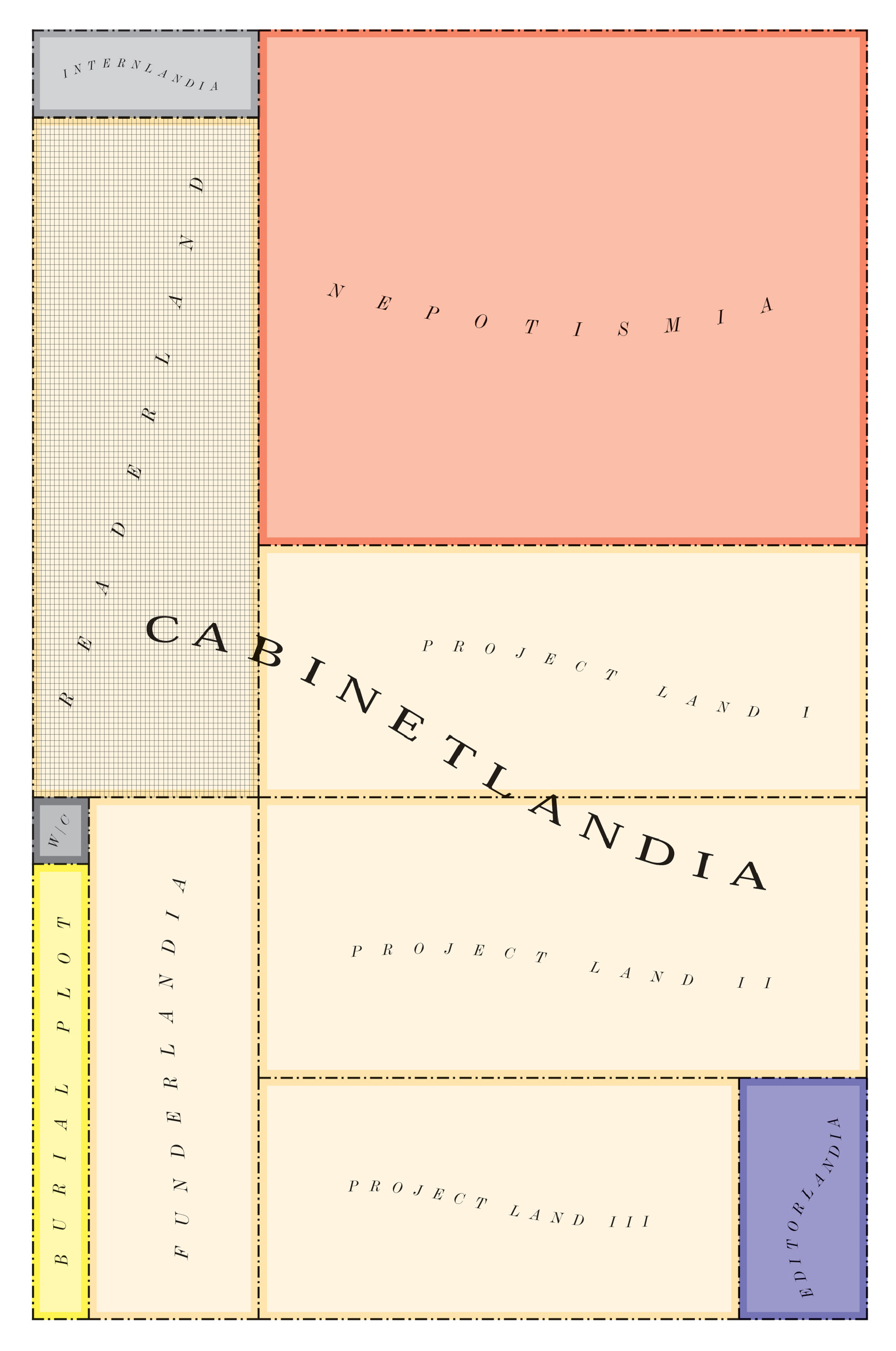 The Official History of Cabinetlandia
Issue 10: The Initial Land Acquisition Project Proposal
New Mexico Land Grab: The Partitioning and Sale of "Readerland"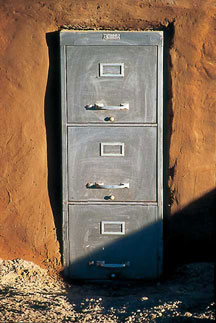 The Cabinet National Library
In addition to a mailbox, Cabinetlandia is the site of the Cabinet National Library, brainchild of San Francisco–based subscriber Matthew Passmore, henceforth also known as the Cabinet National Librarian. The library holds a copy of each Cabinet issue published to date, available for the reading pleasure of the public. It also contains a guestbook, a snack bar, and a pair of boots (men's size 10)—we suggest visitors to the library wear these boots for the length of their stay as protection against potential rattlesnake and/or scorpion bites.
Click on Update No. 2 above to find out more about the construction of the library.
The Unofficial History of Cabinetlandia
Directions to Cabinetlandia for intrepid desert travelers
---
See press about Cabinetlandia in the New York Times, Smudge, Displayer, ARTL!ES, and New Mexico Magazine.